No Project Manager – No Problem
As project management becomes popular topic for both for non-project managers and project managers, we created a simple and intuitive guide for self managing agile software teams.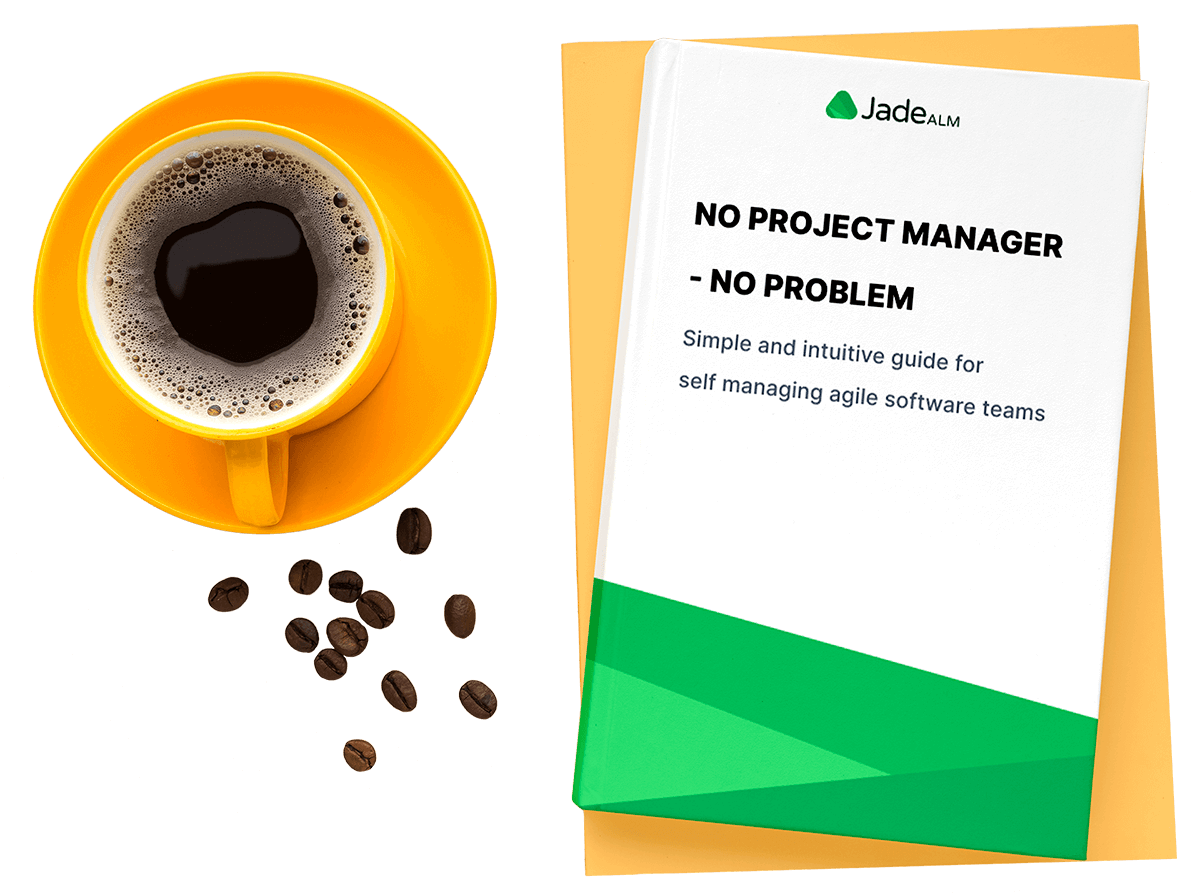 Get your No Project Manager – No Problem pdf guide and
have a list of action points for every next project

.
FREE
Download the eBook and
get steps of how to:
🚀 Make a project charter
🚀 Break the project down into smaller tasks
🚀 Visualize work breakdown structure
🚀 Make sure your requirements are understandable
🚀 Keep documentation updated
🚀 Prevent the negative effect of scope creep with hierarchical requirements
🚀 And much more
This eBook will give you the essential guide on how project phases should look like for most of the projects so you can have clear steps for every project.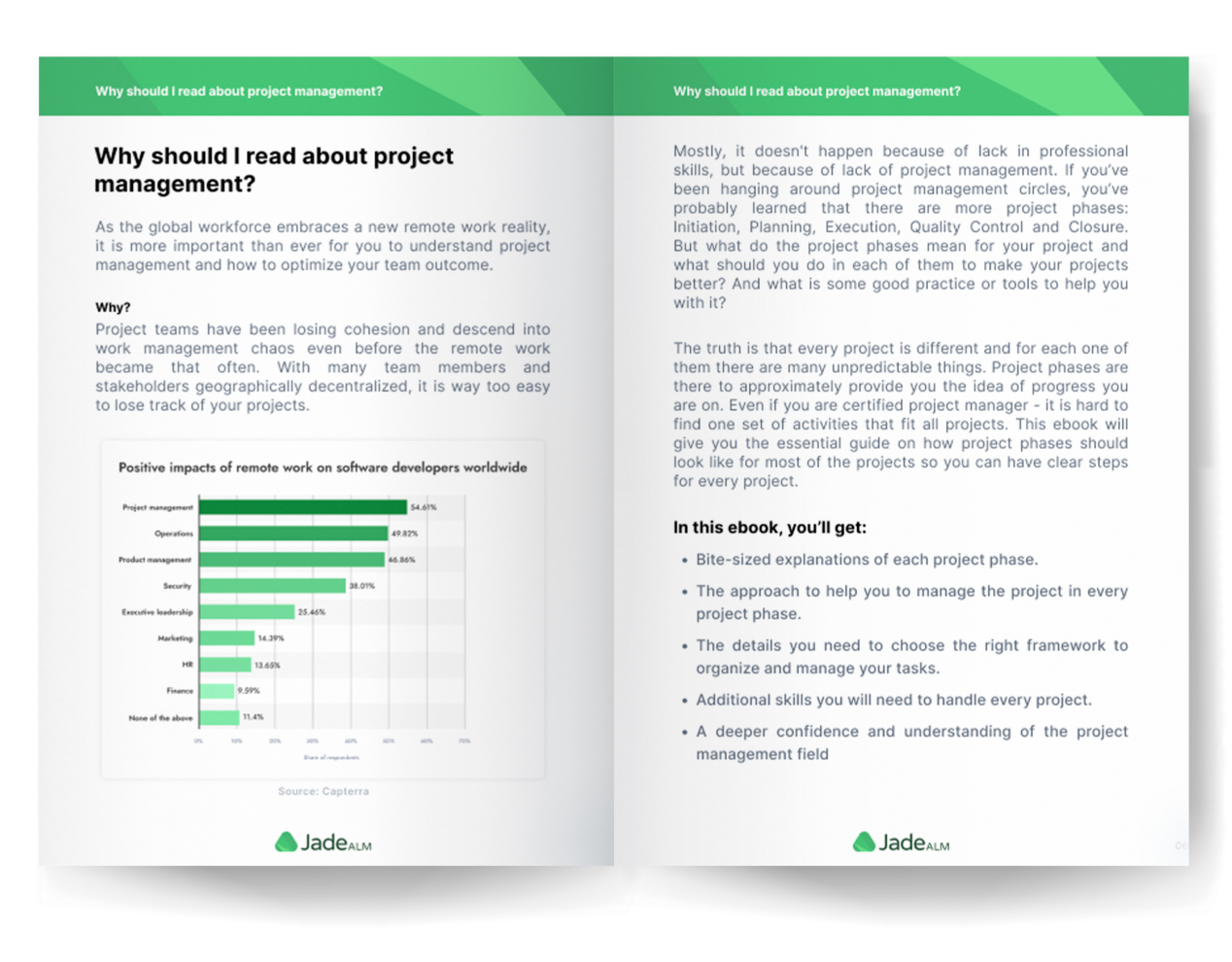 Make your projects flow easier with implementing few new steps!
---