Do more than just writing

in Notion
Notion is a great choice when you want to write down requirements for your project. But when you want to write and sync it with WBS and Gantt, Notion Alternative JadeALM makes it easier for you.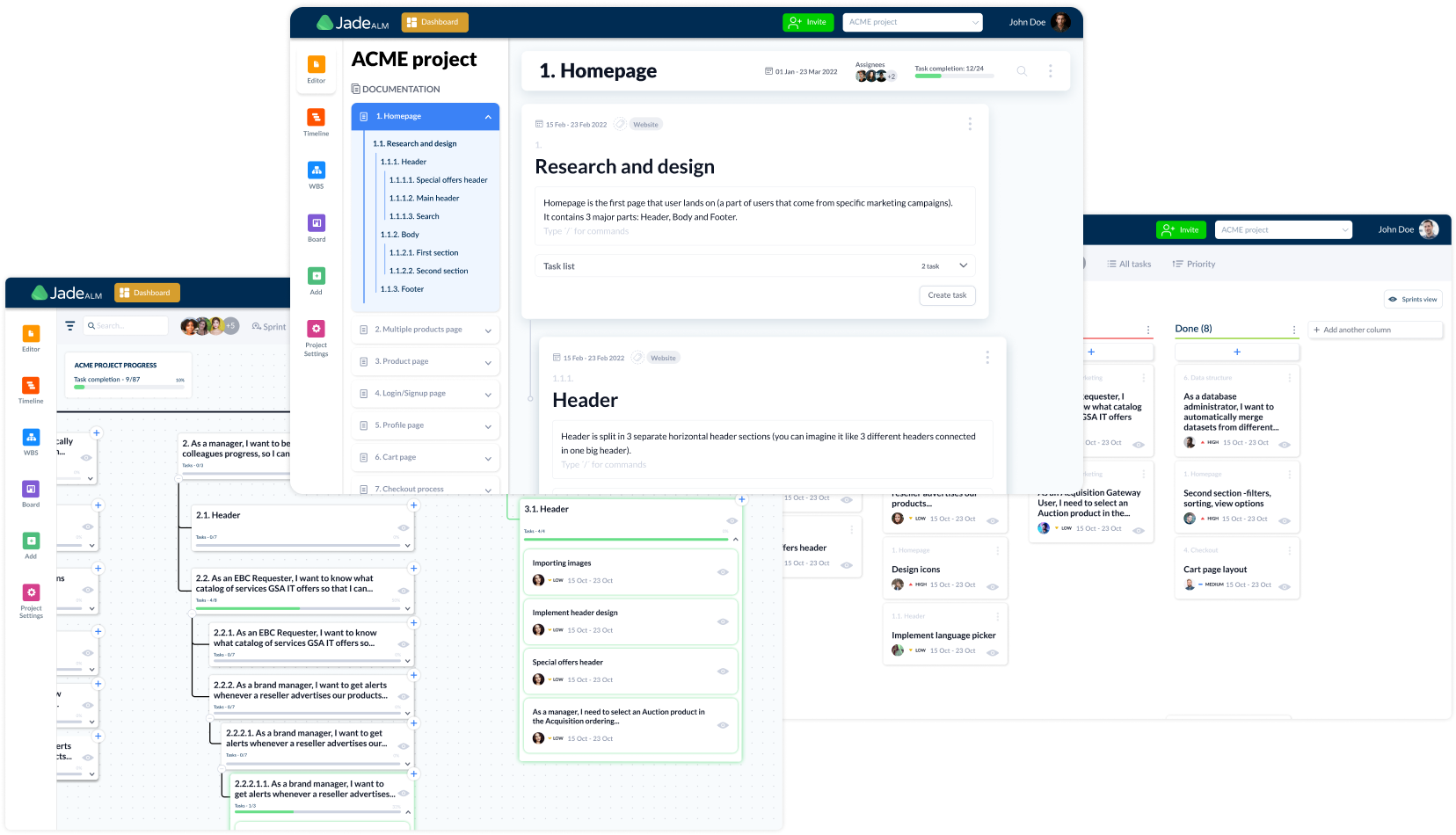 Make your writing productive–
everything you write is in sync with graphs
OVERVIEW
Work Breakdown Structure
While Notion enables you to create your own WBS chart, JadeALM does it for you, automatically! Notion offers you to divide and organize a document by hierarchy by writing the structure by yourself. That means your work breakdown structure is in the document, and there is no WBS chart.
A better solution is the JadeALMs WBS chart that is automatically created while you are editing your document. Your document is synchronized with the WBS chart and all the other visualizations of the project. This feature enables you to see the hierarchy of the whole project, not just a document.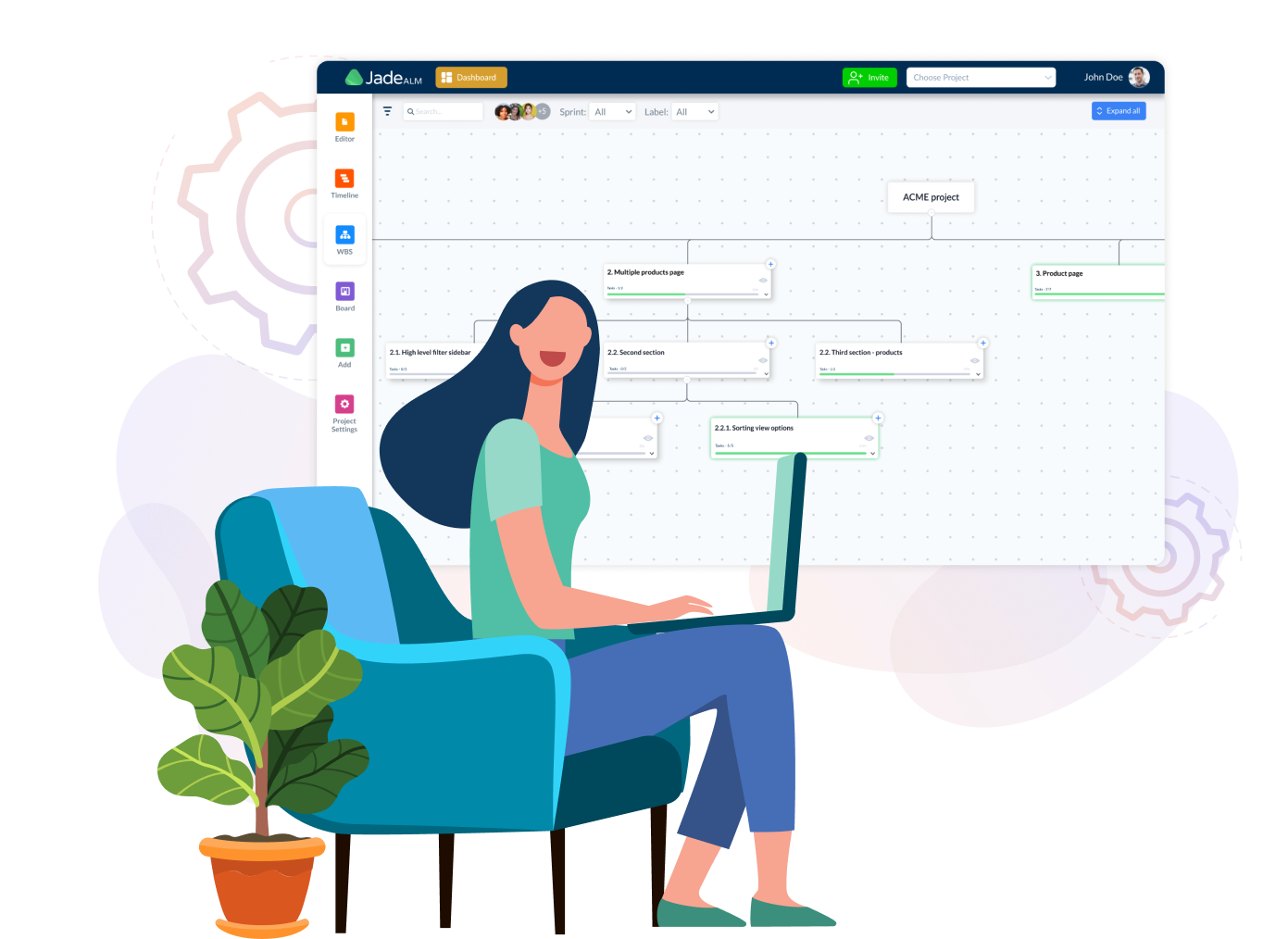 TRACK
Issue tracking
In Notion, there is no flow for issue tracking or bug tracking. Tickets in JadeALM are directly related to the Document Editor and automatically included in the WBS chart.
Moreover, the issue is also visible in your Gantt chart and you can have a picture of it in all parts of the project. As soon as you opet a bug, you instantly can tell where it belongs and what are requirements for it.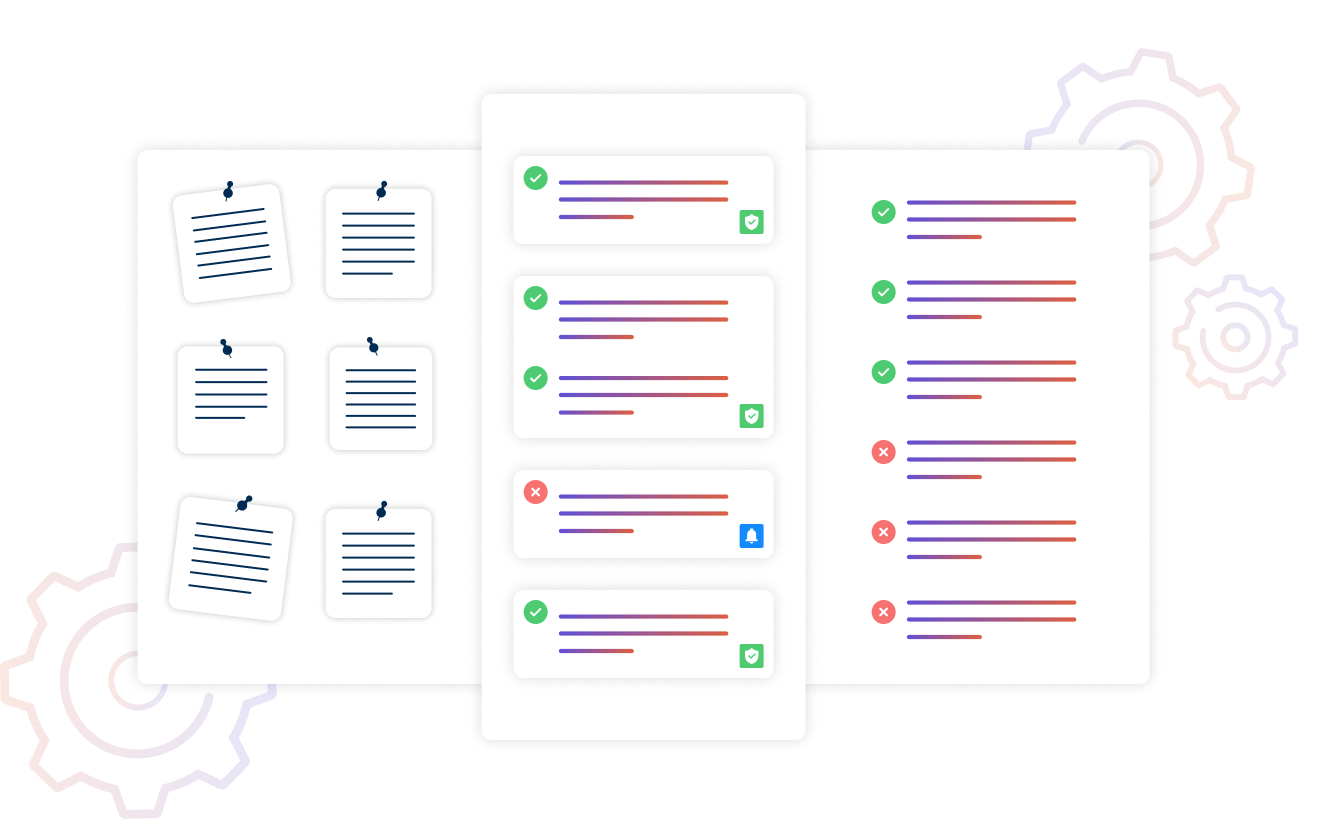 Stop complicating your tasks –
Let the tool make your project simple
Notion vs JadeALM features
Compare some of the features software provide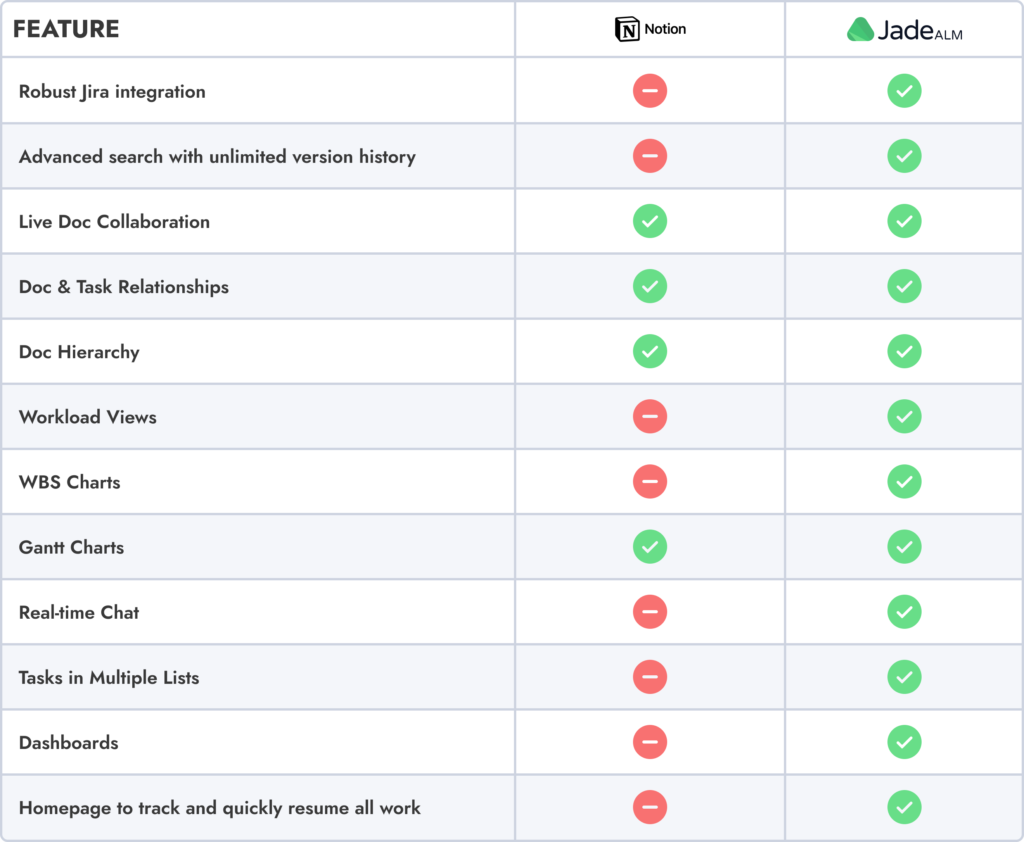 Choose your plan
One price per project – All of Jade!
3 members – on project
Free
✓  Up to 3 members on one project
✓  Requirements management
✓  Project decomposition
✓  Roadmap planning
✓  Task management
Get Started
Complete team toolbox
49€ / project / per month
✓  Unlimited team members
✓  Requirements management
✓  Project decomposition
✓  Roadmap planning
✓  Task management
Get Started
Get your team on the same page
with
JadeALM!
Simple and straightforward pricing that truly scales with your business.
Replace several tools with one integrated solution at a fraction of the price!