St Patrick' Day Gifts for Coworkers: 2022 ideas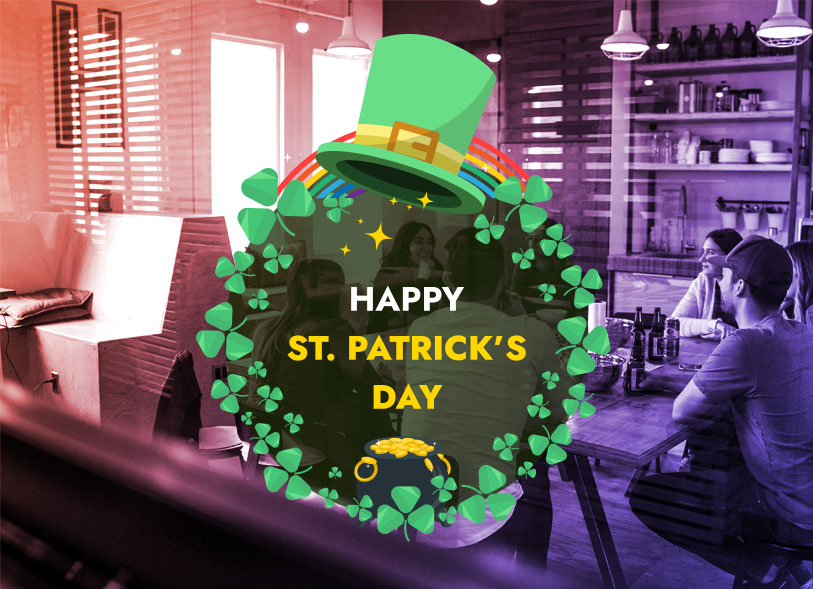 What to give as a St Patrick' Day gifts for coworkers? Sometimes the hardest people to shop for are the ones who we spend the most time with.

But don't worry! We are here to help you, and we know exactly what your colleagues would like because we are working with the same type of nerds. The perfectionists and bosses of their discipline, to be precise.
And if someone is a newbie in your office, the list is still a great place to get motivation.

So get your wallet ready and scroll through our top gift ideas, cute and funny St Patricks day gifts to help everyone on your list of good coworkers who deserve a token of appreciation.

The top St Patrick' Day gifts for coworkers
What makes shopping for a productive colleague hard is that they usually already have a lot of notebooks, calendars, and things to help with their work.

One more thing is that they probably don't like to collect a lot of clutter in their day routine and especially in the workplace.
They value intention and structure in their lives. However, a way to go is that they too like to try new things. These items will help your special productivity-nut feel creative, more efficient, and give them those saint Patrics fresh energy that we all want to have!

And if that person on your list doesn't quite have their timeline optimized, these cute St Patricks day gifts will help them get those productivity juices flowing in 2022.
Give them a gift that keeps on giving – JadeALM!
Whether you are a software developer, project manager, product owner or someone excited to have their requirements organized in the best way possible – JadeALM is the platform for you.
Think of JadeALM as the ultimate document of your tasks, that puts them in the WBS chart and timeline automatically for you. It is also paperless and doesn't take up extra space on your desk, get lost or tell you what to do. And still, it offers a lot more.
Try to play with your project in JadeALM. It's free!
Another cute St Patrick' Day Gifts for Coworkers is a desk time block. In other words, to give them colorful and physical timers to make them more productive. The technique that stands after it is called Pomodoro, which in Italian means tomato. Cool fan fact, right?

Time blocking method for productivity is not a new thing, yet it is effective. There are many similar apps and tools that use the same method to boost your efficiency. The way to use them is to set the timer on each task you do. For example, 5-30 minutes blocks of time.
Tip: This is also a great thing for someone who is new to productivity or someone who has a hard time with stopping procrastinating. These cute timers help you to force yourself to finish the task and organize your time better. Moreover, when you look at them, they cheer you up.
Foot Hammock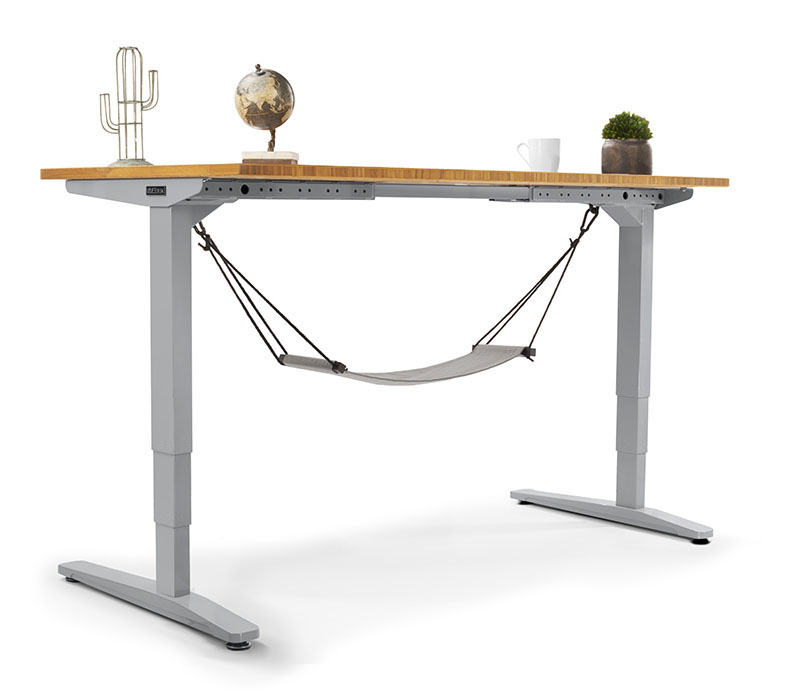 It is absolutely okay if you think this one is too funny to be a present. The foot hammock is both a funny St Patricks day gift and helpful if you need to sit for many hours. Keeping your legs down on the floor while sitting can also slow down circulation and make your legs tired faster.
This cute hammock helps your legs to rest while you are working. Take a look!

Okay, I know I said we are done with the notebooks, but this one is different. It is paperless and connected to your Google Drive, Dropbox, Evernote, Onenote, Slack, iCloud. It is environmentally friendly with only 32 pages, yet they are reusable. You can wipe clean them with damp cloth and write all over again.
Sophisticated AI technology enables you to use smart titles, smart search and even email transcription for naming and searching your notes. It is like a mini whiteboard that scans your handwritten notes to your cloud. With a piece of smart paper like this, you can get creative.

The best part? You can copy handwritten notes from a smart notebook to JadeALM and JadeALM will automatically make a WBS chart for them. 😎
Temperature regulating mug
Warm coffee and cold juice are one of the essentials to work in all periods of the day. Thats why it's a perfect choice for a cute St Patricks day gift for coworker.
If your dear coworker has a long day or forgets to drink coffee while it's hot, this mug is a solution for them. It keeps the coffee warm and pleasant. Their drinks will stay hot for as long as they need and they can set the temperature to their liking.

Sunrise alarm clock
One more idea of a present is an alarm clock. This cute St Patricks day gift makes you leave your phone away and use the alarm on the actual clock. Being away from the phone before sleep and right when you wake up makes you feel healthier and more productive.
You can set an alarm clock to wake you up with a light that mimics a sunrise. Or, in the traditional way, you can set an alarm clock to wake you up with a sound. You can also set the time where you leave work and come home in the dark, like the sunrise clock on your own day circle.

A friendly house plant
Plants make the space look more pretty and more calming. Not only for your home space, but also for the office, you could go with some calming green friends. One more benefit of this cute St Patricks day gifts is that it purifies the air by itself.
The only thing a plant needs is water. If your gift-receiver isn't someone who would put attention to watering, you can always go with a cactus. The cactus will be alright with 11/4 to 1/2 cup, every week or two. To make it funny St Patricks day gift, you can look for a cactus in a funny shape.
Air pods or wireless headphones
Productive people like to multitask. They like to make things go quickly and efficiently. Wireless headphones are something to help out with that.

You can walk your dog without headphone wires tangling with your glasses, mask, clothes or dog rope. They are also useful during work, save you bothering with plugging them in.
Do you lose your items often? Get yourself, or your colleague a tool to help you with your running items. Tile is like Find My Iphone but not just for phones.
You can locate items like keys, wallets, headphones, and your last location. Tile enables you to sync your Echo or Google Assistant so it can easier find your necessary items.
Sometimes the best thing you can give someone is to remind them about self-appreciation.
Headspace helps you to meditate, reach a mindful state of mind, sleep better and to feel calmer in general. Mediating is related to your mood, productivity, being fresh for work and private life as well. Everything what makes a great cute St Patricks day gift for your coworker.
An interesting book
Even if you don't know what kind of books your coworker loves, you can always go with something profession-related. One more way to go is a book about self-development. A little bit of self-improvement never killed anybody.
Moreover, books as cute St Patricks day gifts can help you to understand some topics better or organize your private and business life better. If your coworkers work as software developers, there is a list of books for developers.
Laptop stand
Show your coworker you think about their neck and head. Avoid bad posture and neck pain with a portable laptop stand that tilts toward you to avoid hunching over the keyboard. Simple, yet funny St Patricks day gift can really make a change in your coworkers daily routine.

You can also carry it and use it both in the office and at home.
Fruit Infuser Bottle
Let your coworker know that you think about their hydratation and well being. This time, you can give them not just a bottle for water, but also a bottle in which they can add fruits. Why drink just water when you can drink water with the taste of strawberry?

Ready, steady, happy St Patrick's day to your coworkers!
Shopping for someone else can be stressful, but it doesn't have to be.

The best part about all of these present ideas is that they show how much effort you put into St Patrick' Day Gifts for Coworkers. Finally, the most special thing about it is the time you invested in researching and choosing it. That is why it is called present, not past.
Finally, one of these funny St Patricks day gifts that you give them would also save some time for them.

So save time in handling your requirements with the gift of JadeALM and use extra time to enjoy this spring. 🍀