More intuitive and simpler alternative

to Jira
Everyone uses Jira and it has many benefits. But sometimes it's slow and it requires time to find what you need.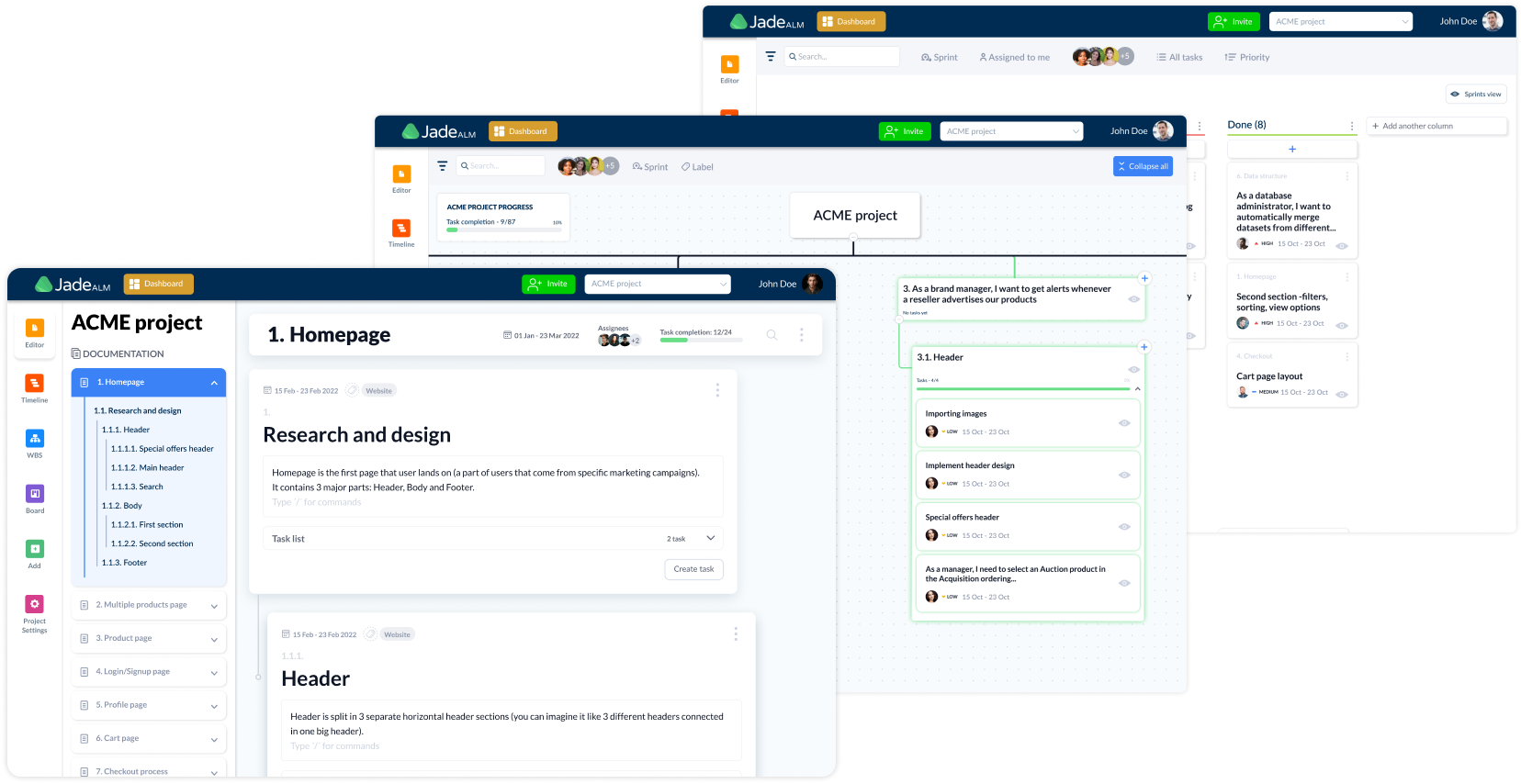 Don't be afraid to start writing –
everything you write is flexible
LEARN
Learning curve
Jira is a comprehensive software with a lot of features and getting used to it is hard. (Interesting that the most desired features are at the same time the most ignored ones.) Unintuitive interface and complexity might look scary for small and middle-sized teams. Because of the steep learning curve and required training, Jira is not a suitable solution for freelancers.
JadeALM provides a simple and intuitive interface that doesn't require a long learning curve. There are no features that distract you and prolong your learning curve. Its clear appearance makes your projects clear and easy to manage. An intuitive interface makes it suitable for both freelancers and teams of all sizes.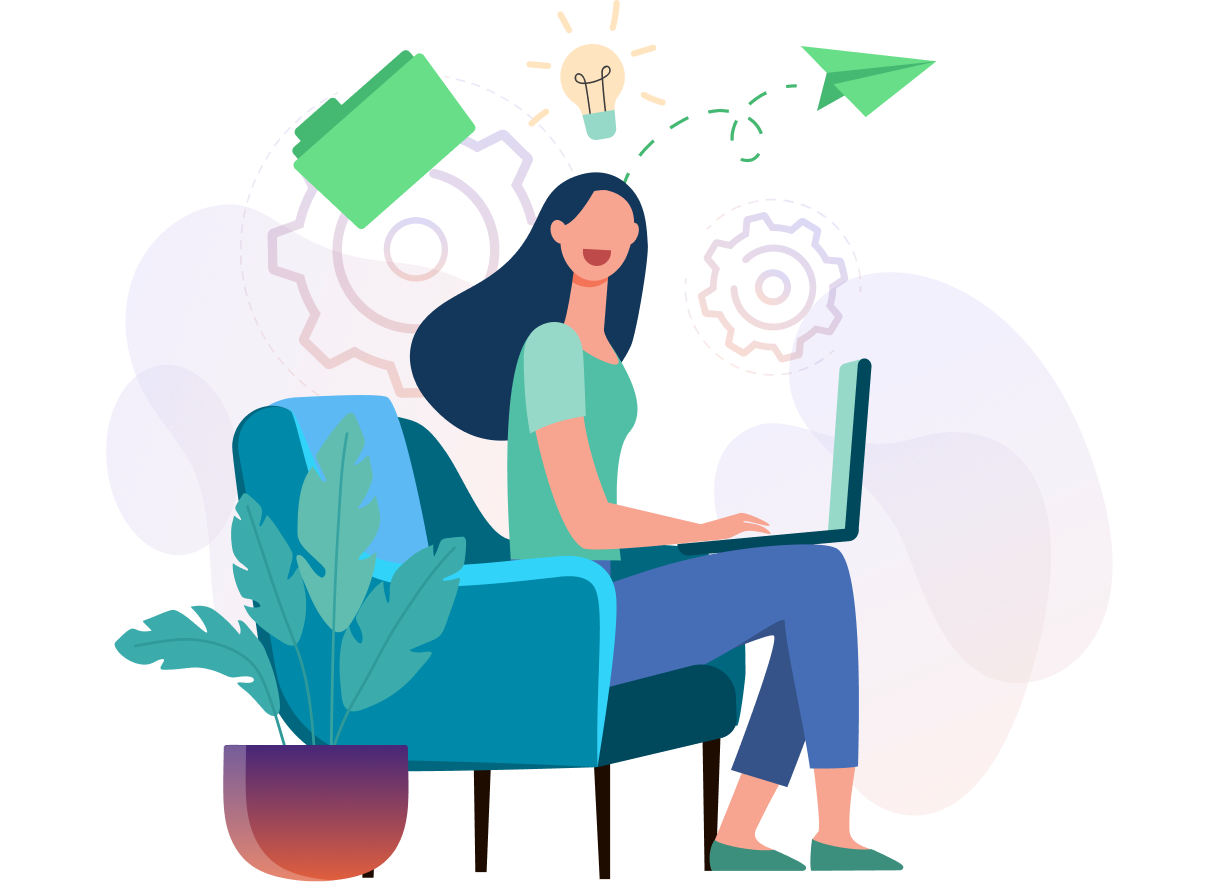 DESIGN
UI design
Adopting many technologies under one roof, Jiras UI is often slow. That means that your interface requires waiting between screens loading which is annoying. In addition, Jira often faces server problems. When that happens, it is impossible to track ongoing work.
JadeALMs simplicity makes it run faster through your views. Since everything is synchronized, there is no loading of updates. All changes that you have written are accessible in all project views.
See ClickUp vs Jira Comparison 🚀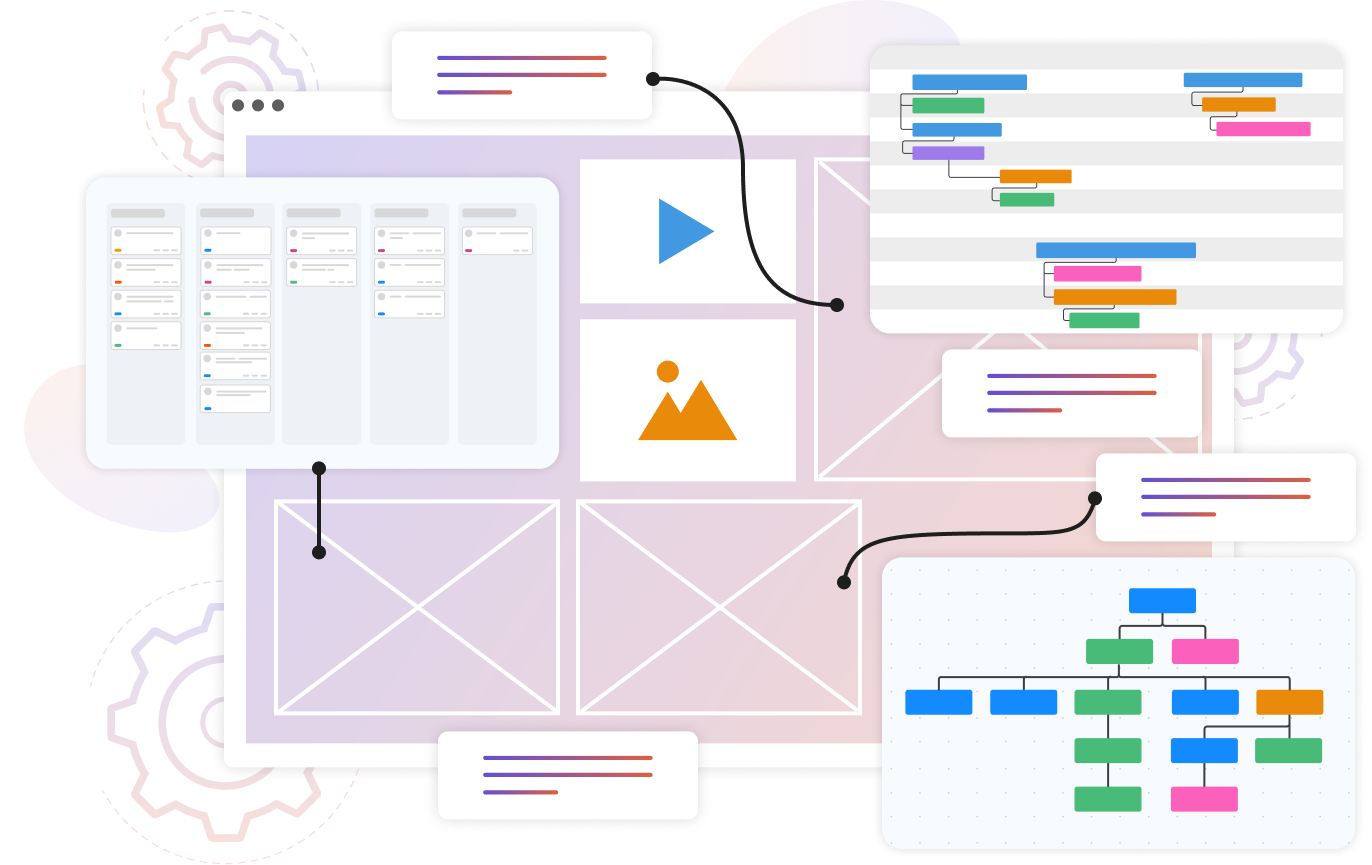 TRACK
Issue tracking
Jira helps you to track and manage issues. However, the process of tracking issues is not fast and customizable. It takes much time to actually find what you are looking for, especially in big projects. Further, after you find the issue and want to comment on it, there are not many options.
With JadeALM, issue tracking is made painless. Issue tracking is put on another level where you can track whole features. This means that the software monitors the development and saves all the information about changes in the feature. Specifically, every update is automatically synchronized, visible and clear who made it and when.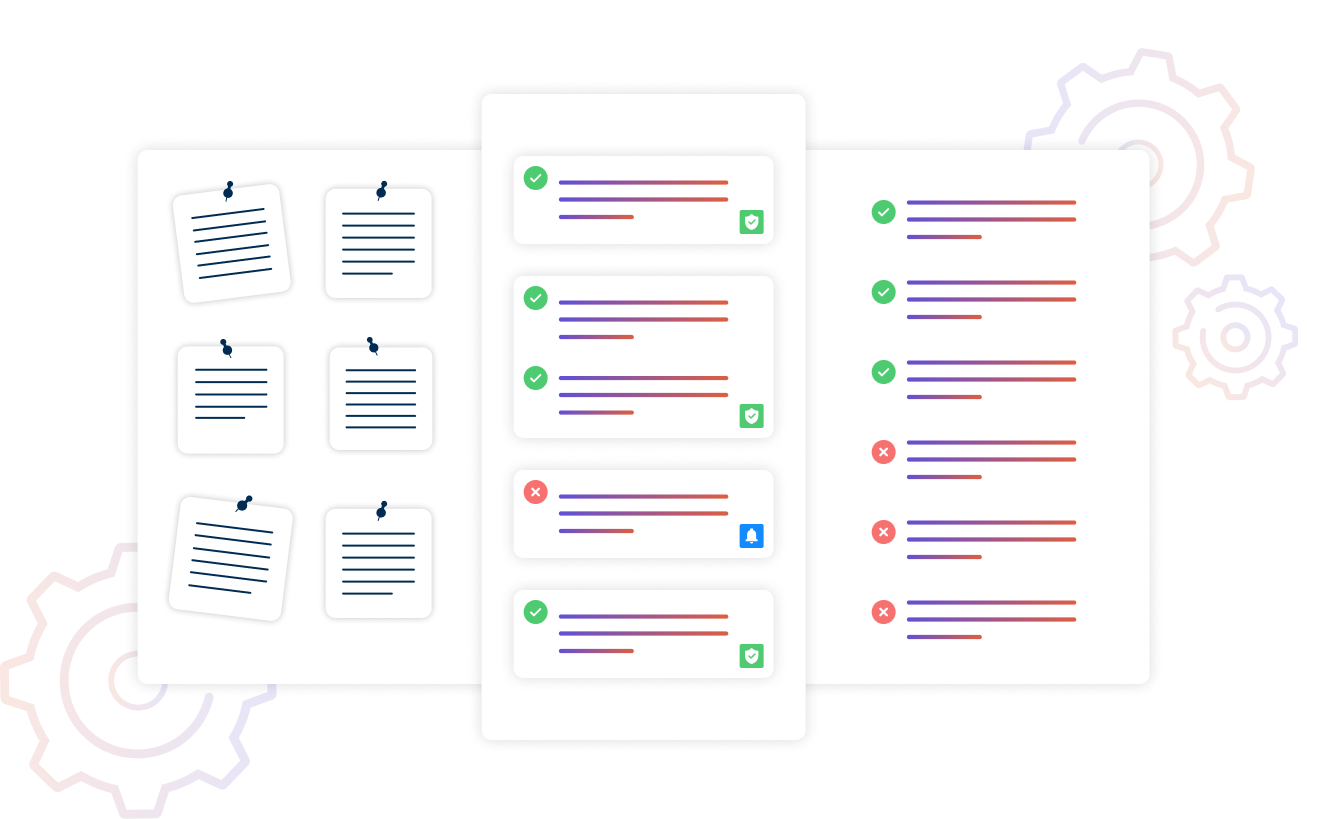 MANAGE
Managing Multiple Assignees
Jira doesn't provide the option to assign multiple team members to one task. In big cross-functional teams that causes a lot of confusion.
On the other hand, JadeALM solves this problem with good hierarchy and visualization. You can divide one task into smaller subtasks and assign each subtask to an assignee that works on that specific part of the work. After a specific subtask is finished, it stays under the task and is easy to track.
Moreover, to help track tasks and subtasks, JadeALM has a single source of truth. This means that synchronization tasks ensure tracking the progress without manual updates.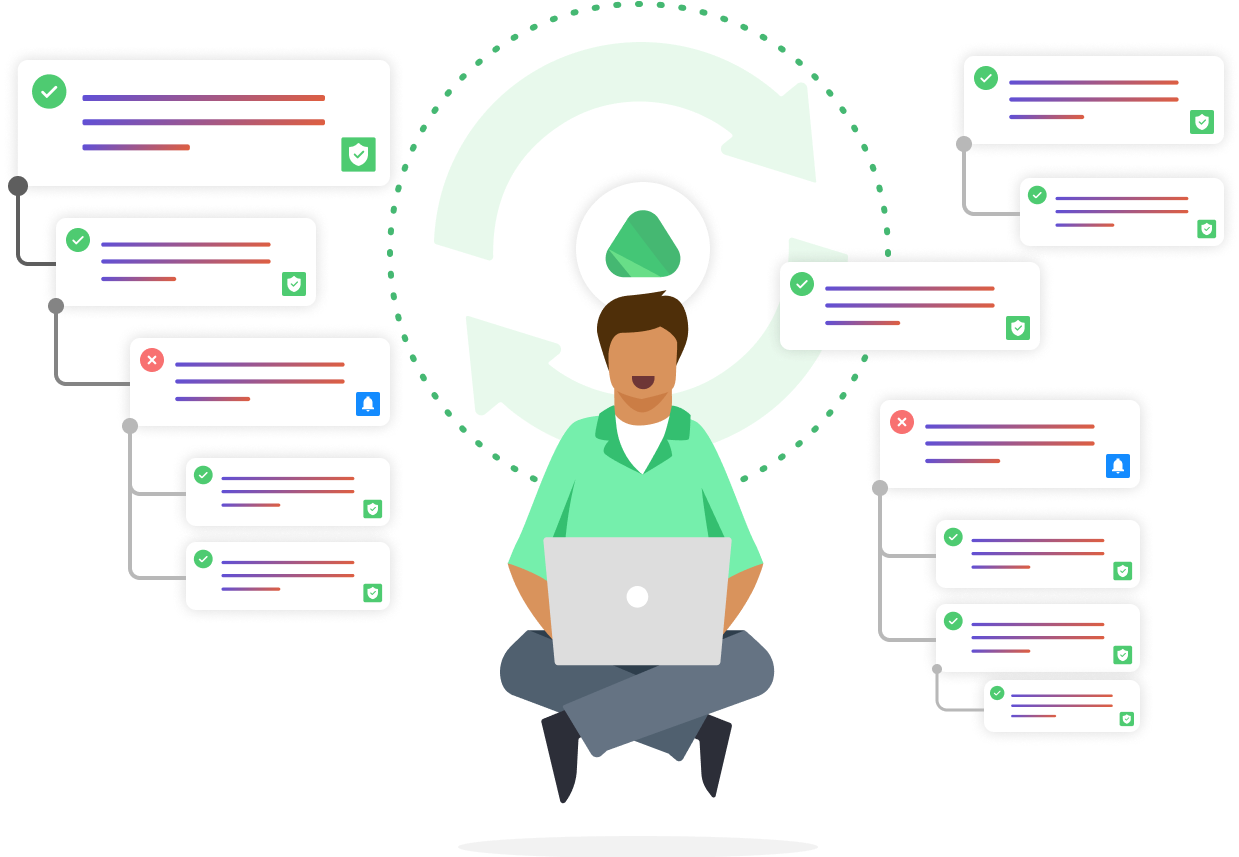 Stop wasting your time on researching requirements-
everything you need is right there
Jira vs JadeALM Features
Compare some of the features software provide.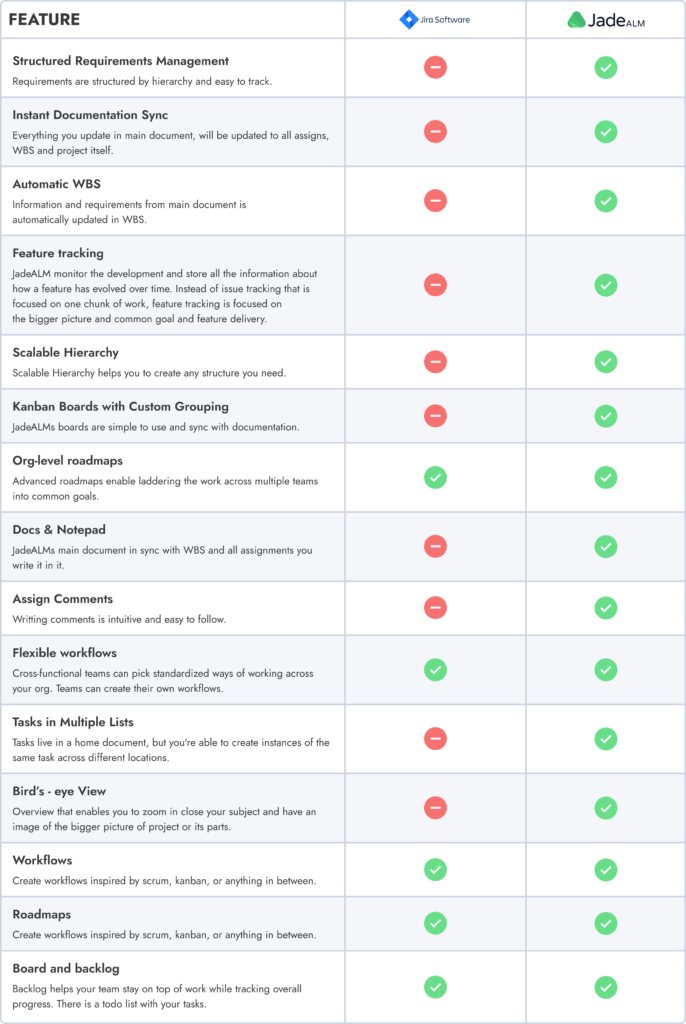 Jira vs JadeALM
Comparison between softwares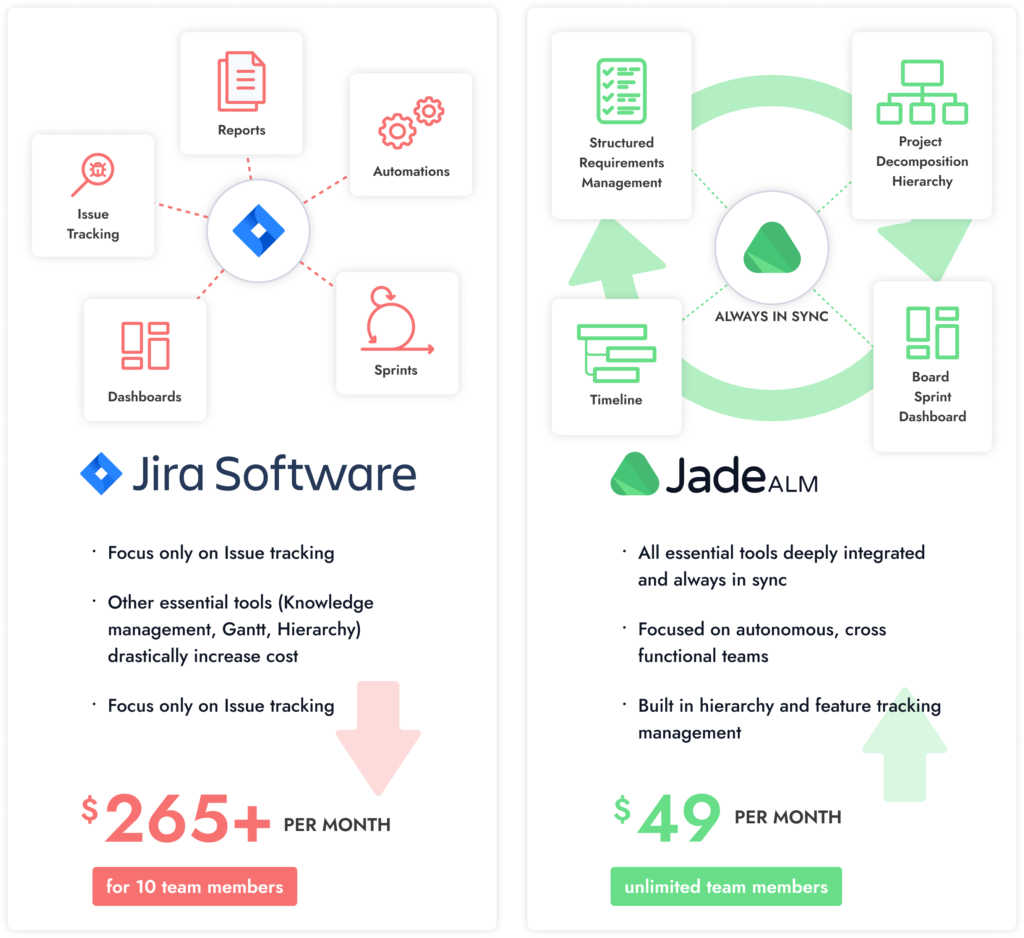 Choose your plan
One price per project – All of Jade!
3 members – on project
Free
✓  Up to 3 members on one project
✓  Requirements management
✓  Project decomposition
✓  Roadmap planning
✓  Task management
Get Started
Complete team toolbox
49€ / project / per month
✓  Unlimited team members
✓  Requirements management
✓  Project decomposition
✓  Roadmap planning
✓  Task management
Get Started
Get your team on the same page
with
JadeALM!
Simple and straightforward pricing that truly scales with your business.
Replace several tools with one integrated solution at a fraction of the price!