Free Project Management Software to Use in 2022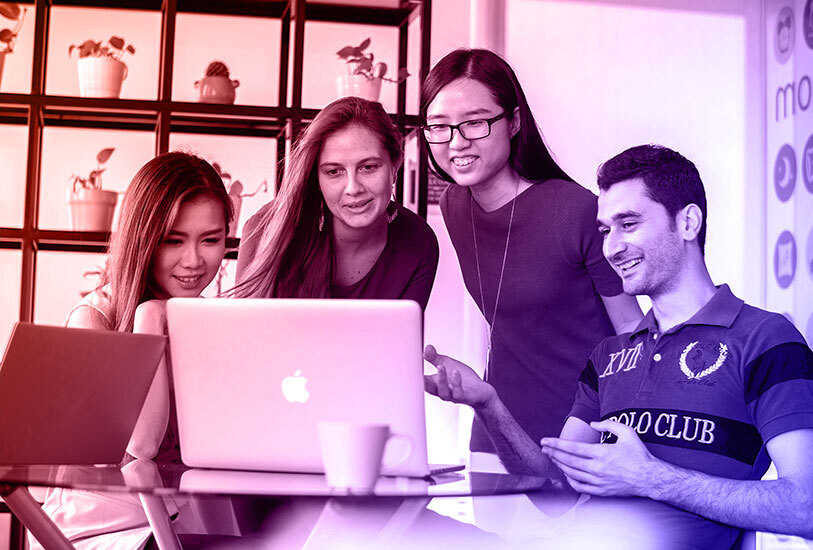 Looking for a new useful and free project management software in 2022? You are not the only one. According to Capterra, people need PM tools, and they needed them yesterday.

There is no doubt that a project management tool can make your projects more successful. Project management software tools should improve your project performance which wastes 11% of every dollar spent in software projects.

That is really something, right?
But, What is Project Management in the First Place?
The project management has been around early civilization. Even though they didn't have a Jira, they needed a great project management skills for construction of Pyramid of Giza or Great Wall of China. However, project management as we know it today has been around since the early 19th century since the Henry Gantt created a new kind of charts – Gantt chart.

Early practitioners of project management and the associated specialities of planning and scheduling formed the AACE in 1956. It has remained the leading professional society for cost estimators, cost engineers, schedulers, project managers and project control specialists since.

Over the last decade , project management technology has brought this concept to the forefront like never before. So what actually is project management?

Project management is the application of processes, methods, skills, knowledge and experience to achieve specific goal according to the project acceptance criteria. A project management life cycle usually follow 5 phases: initiating, planning, executing, monitoring/controlling, and closing. As explained in our eBook: No Project Manager – No Problem, each of the project phases has specific action points and steps to take to make the project successful.

The main goal of this entire process is to complete projects efficiently, while producing quality results.
Okay, and what now?
Other than that, in simple words project management tools helps you to track your tasks, their progress, performance and due dates. Data about previous projects help you to compare performance with ongoing projects.

The good thing is that now you can get it all… for free! Okay, some of the tools are not free in all ways of using, but I am going to highlight how you can use them for free.

If your team has never used a project management tool before and never lost track with projects, congratulations! However, more complex projects, more team members, even more remote working hinder team coheration.

Also see: 🚀 Productivity Tools for Software Development 🚀

This list will help you and your team to have all knowledge about different options at one place – just like we like to do in JadeALM. 💚

In this article, I will go through the top options and help your team to choose the best free project management software in 2022. Project management tools should, above needed functionalities, fit your team's personality and preferences.

Sooo… let's dive into this guide.
What Are 28 the Best Free Project Management Software in 2022?
Here are interesting free and useful project management software to help your project go from high to sky rocket. 🚀
1. JadeALM
What if you had a tool that could collect all information about your project, organize it structurally and hierarchically and automatically create work breakdown structure from the requirements? Check JadeALM.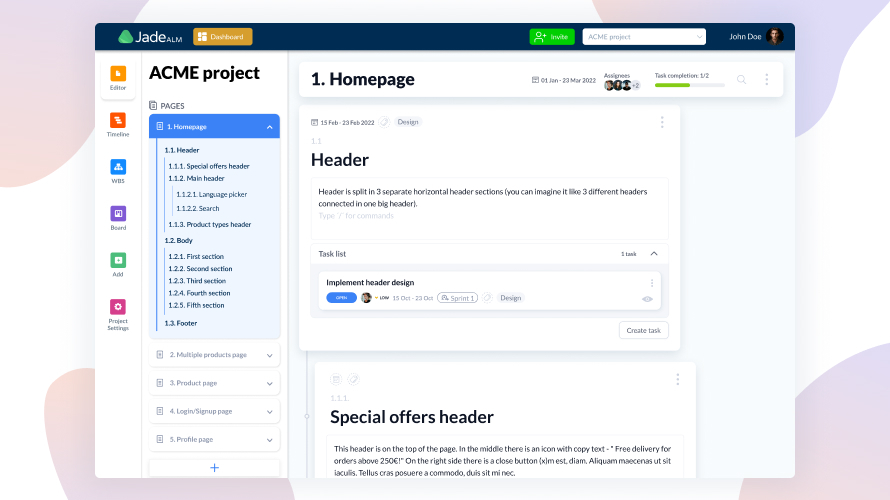 Sounds like something you have never seen before. That is true. While other project management tools have editors to write requirements, they don't offer hierarchy within these requirements.

Let me introduce you to JadeALM!
What do you get with free project management software JadeALM
For features that JadeALM has, many teams use more tools.

Hierarchy
Some other tools enable you to set priorities levels to tasks. Based on urgency, you can mark some task with its level of priority, usually in kanban board. Now, JadeALM can also offer you a kanban board where you can move things based on their progress and priority.

However, priority and hierarchy in JadeALM is already visible by its editor interface. A hierarchy in editor and automated WBS automatically shows how tasks are related, what are dependencies and what bugs are influencing parts of the project.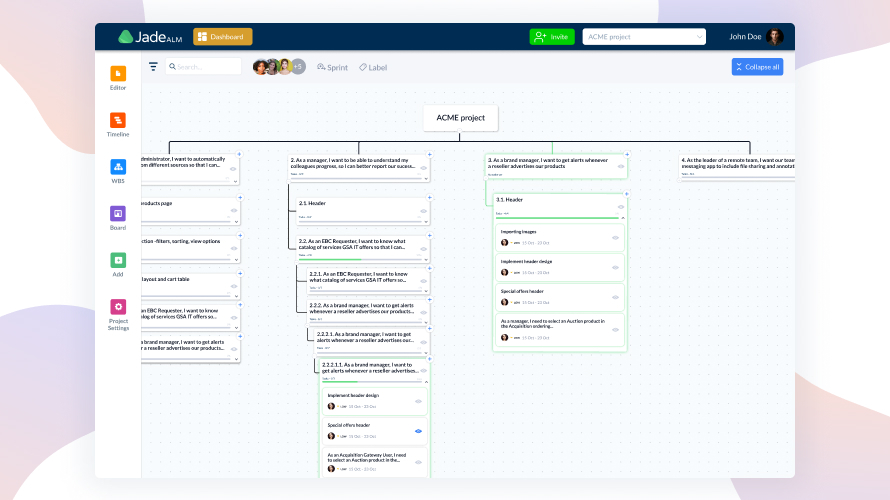 Customized views
Do you prefer your requirements in a list that looks like a Google Doc list or in a simple Kanban board? Organize your work as you wish – Gantt chart, a doc in editor, board, or work breakdown structure (WBS).

Additionally, any team member can use any view, change and update the data in it. The updated information will be automatically synchronized in the all over views.
Workload management
JadeALM offers you an editor where you write requirements and immediately see progress. Editor has a progress bar that shows how many tasks are finished from this Epic or higher level task. Other than that, in the bar for each task there is a mark in what phase is that task.



Dashboards
Being able to access more views and dashboards of your projects is great for agile project management and product development. In the WBS (work breakdown structure) chart you can see requirements organized hierarchically and visually.

In the Kanban board you can see the same requirements frome editors organized by task statuses. Task statuses might be Open, In Progress, Done, or any more that fits your needs. Both WBS and Kanban boards are synchronized with the Gantt chart (timeline).
Custom Task Statuses
Tasks completion status can be: Open, In progress, Done, or any other status that you customize.

Gantt Chart view
Information from your editor is already in synchronization with your Gantt chart view. No need to manual updating tasks to timeline saves time to deal with the code.

One more feature to save your time, to be able to move tasks in all dashboards. Move, assign, reassign, comment, add more team members, add clients – all in just one click.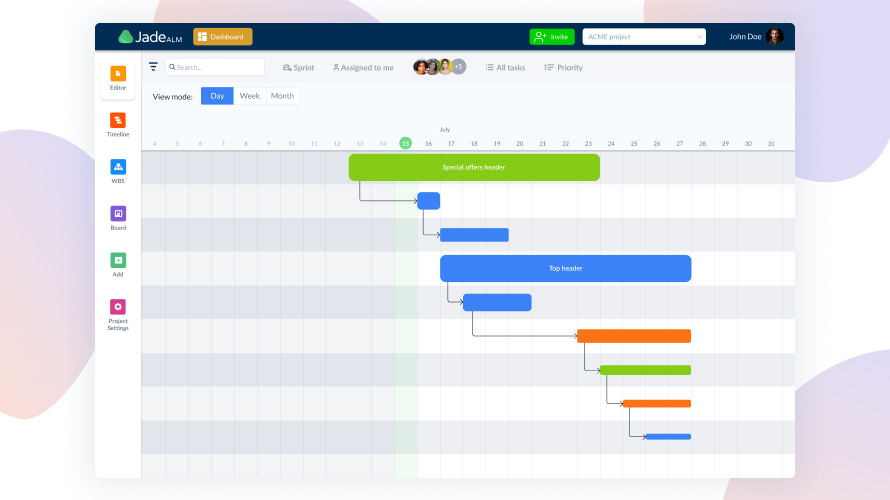 Even though JadeALM is developer-oriented, its focus is hierarchy and roadmapping which is necessary for all kinds of projects. JadeALM is conscious of how work actually gets done, how much time is spent on looking for relevant requirements and its updates and struggle of keeping up with the changes on the project. Simple and intuitive interface decrease chances for bad habits in requirements documentation.
JadeALM Pros and Cons
PROS
● Up to 3 team members in free plan
● Unique documentation hierarchy
● Automated WBS chart

CONS
● New on the market
● No mobile version jet

Ready to try JadeALM? Get it for free here.
Because JadeALM connects multidisciplinary teams, its wish to make complex projects simple makes the tool intuitive with needed features. Eventually, your job is not to play with project management tools, but to use PM tools to get the work done (I hope so). 😁

"Less is more" entered the chat.
It's free for up to 3 team members.

2. ClickUp as a free project management software
ClickUp is a playful project management tool that offers limited features for free. For getting the full benefit of the tool in 2022, you will need to switch to a paid plan. Prices start from $5 per member per month.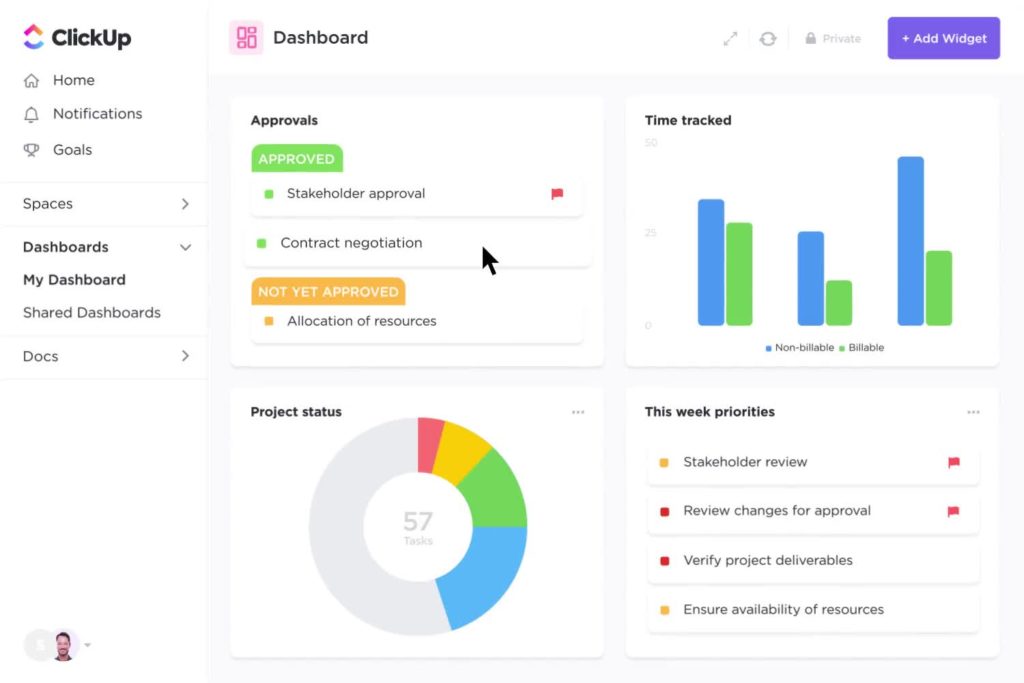 Maybe the best thing about ClickUp is at the same time the worst – ClickUp is everything. You can customize everything, add colors, change views. Now that's great if you want to spend work, say playing with a project management tool. Many features and options make it have a longer learning curve of how to use it efficiently.
ClickUp Pros and Cons
PROS
● Can assign comments
● Customized views
● Helpful for many kinds of projects, not just developer-friendly
● Has reminders about tasks
● Offers a dashboard for mind maps
CONS:
● Too many features
● No workload in free plan
● Long learning curve
● No sync with google calendar
🚀 Check differences between JadeALM and ClickUp 🚀
What people say about ClickUp on G2:

"Sometimes slow user interface. Occasional bugs. Missing features. Sometimes too complicated for occasional users.Software should be able to handle other items besides tasks with different custom fields and views." G2 review

"It's super visual, I need that, my team needs that, my presentations need that, so it's perfect for me. I use spaces, folders, lists and its super cool how many options I have to visualize my lists and folders" G2 review

"Most colleagues are not used to working with such project management / work management software. I find it difficult to implement it in the company. But this is independent from ClickUp and applies to all such software solutions. You should really limit the views that people are using and give them exact instructions on how to use the tool." G2 review

Seems like project management for software projects has left the chat.
3. Asana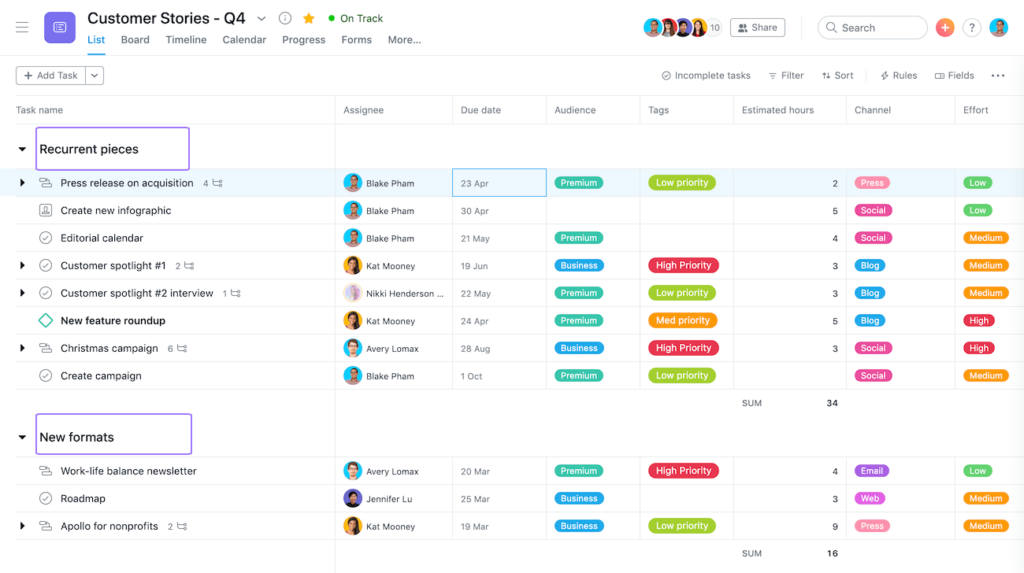 Asana is a well-known project management software that many kinds of teams use. It is intuitive, easy to use, and can be useful for a wide variety of projects. Features that it offers are timeline, visual insights of the project, Kanban board, board for project objectives etc.

Unlike JadeALM, which has an automated hierarchy in document editor and work breakdown structure, in Asana you will spend a little bit more time to find what you need.

🚀 See comparison JadeALM vs Asana 🚀

Asana enables you to make project plans, write down details, add files and feedback. Even though you can prioritize goals and tasks, the thing that Asana lacks is the hierarchy of requirements. It all looks efficient and pretty, until you need to look for specific information, update it, or find the newest version of an older item.

Asana Pros and Cons
PROS
● Sharing the project evolution to team members
● Setting templates for tasks
● Easy to get started

CONS
● No developer-oriented
● Hard to navigate multiple projects
● Increasing pricing
"I wish templates, workflows, and forms could be copied across projects. My job is largely helping people work together, and that means a lot of repetitive work rebuilding things I've already developed in other projects." – G2 Review

Compare ClickUp and Asana!
4. MeisterTask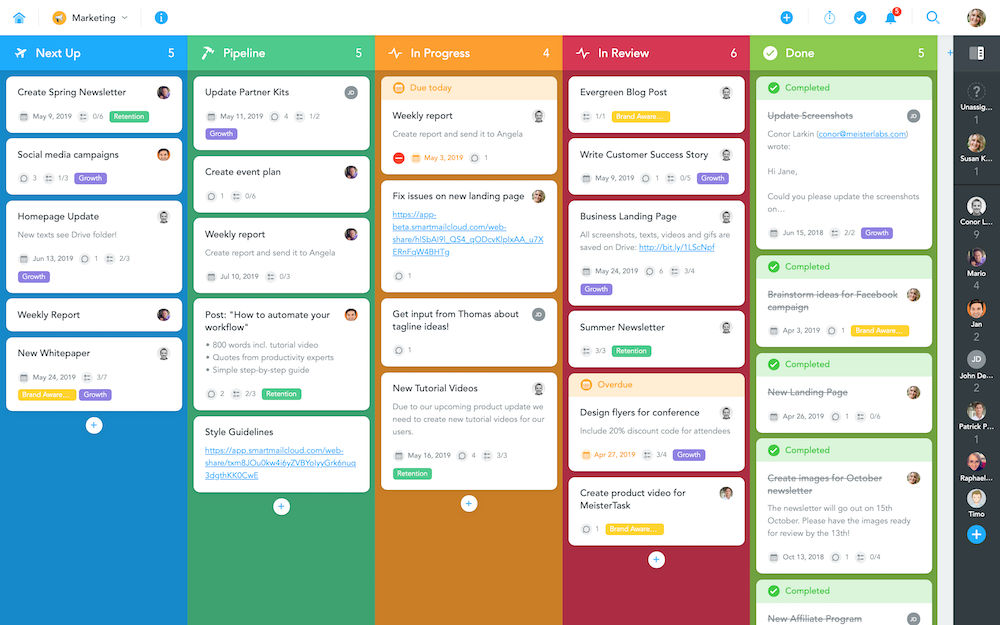 If you like kanban boards, MeisterTask might be an interesting tool for you. It provides practical kanban boards in which you can add comments, due dates, notes etc. MeisterTask is a flexible project board and cloud-based project management tool.

MeisterTask offers automations for repeating tasks so you can save time while creating your workflow. You can also set a template for recurring tasks. While your project is going on, you can track insights of productivity, workload and project status.
MeisterTask Pros and Cons
PROS
● Short learning curve
● Easy to manage and navigate multiple projects with
● Brilliant UX
● Unlimited projects and unlimited users

CONS
● Different paid plans has different features
● After loading a file into a task it cannot be downloaded immediately
● No calendar that shows schedule tasks

"Although it's free to use, the features are basic and you can't have too much control to organize your daily tasks. There isn't any option to set priorities for tasks (Wich you should do it via tags), also the sorting system of the task is not so advanced. So If you are in a growing stage of your startup it couldn't be the best choice." – G2 review

"Meistertask is easy to use, without any complications and headaches to manage my daily tasks and improve productivity on my side-projects. I could create different projects and manage them in a separate workspace. The workflow is smooth, UI is friendly and the good news is that it's free to use for basic usage in your startup and SME, without any limitation and push to upgrade to their pro plan." G2 review
5. Nifty
Nifty is a project management tool that integrates chat, docs, calendar and meeting tools. Features that it offers are synchronization of documents with Google Doc, collaborative doc inside of the app, ability to comment and edit.

You can visualize projects as Milestones (a feature like timeline), or choose from other views like Swimlane view or birds-eye view with Master overview. Its purpose is to centralize document collaboration into one place and avoid tool gaps and distractions during the process.
Nifty Pros and Cons
PROS
● Choosing between views: Kanban, Swimlane, List, Calendar
● One-on-one or group conversations
● An overview of project timelines and milestones.
● Unlimited team members, guests, and clients in free plan

CONS
● Tasks cant be broken into subtasks (Like in JadeALM)
● Newest product updates are not always stable
● Struggles with editing past time logs entered

"Sprint velocity needs to be improved a bit, but it is on their road map. However, its current version of tracking user story points is better than Jira. "- Review on GetApp
6. Trello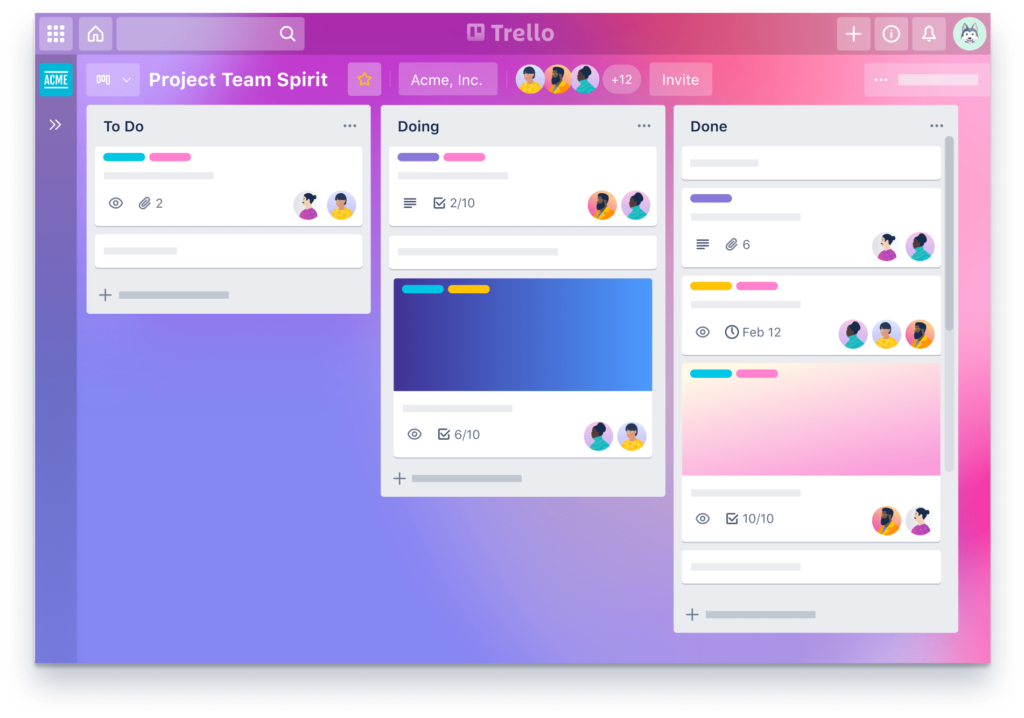 Trello is a popular free kanban project management tool for both businesses and personal use. Unlike some project management tools that are trying to be everything, Trello focuses on just one feature – Kanban. Even though Trellos kanban looks very nice, there is unfortunately no other agile methodologies.
Trello Pros and Cons
PROS
● Helpful for all kinds of work, private and professional
● Excellent to collaborate as a team
● Real-time sharing project management experience
● Unlimited boards, task lists, cards, users, checklists in free plan
CONS
● Lacks advanced features and labels
●Hard to find the info since everything is on the board
● Does Not provide a method for tracking dependencies

"So far I haven't seen a lot of issues even with the free version. I would say that the paid version is not that great of a deal based on other market tools available but the free version is just great. I also feel it would be great if there had been some introductory help on using the tool as it does require some skill and time to do it correctly." – G2 Review
7. Wrike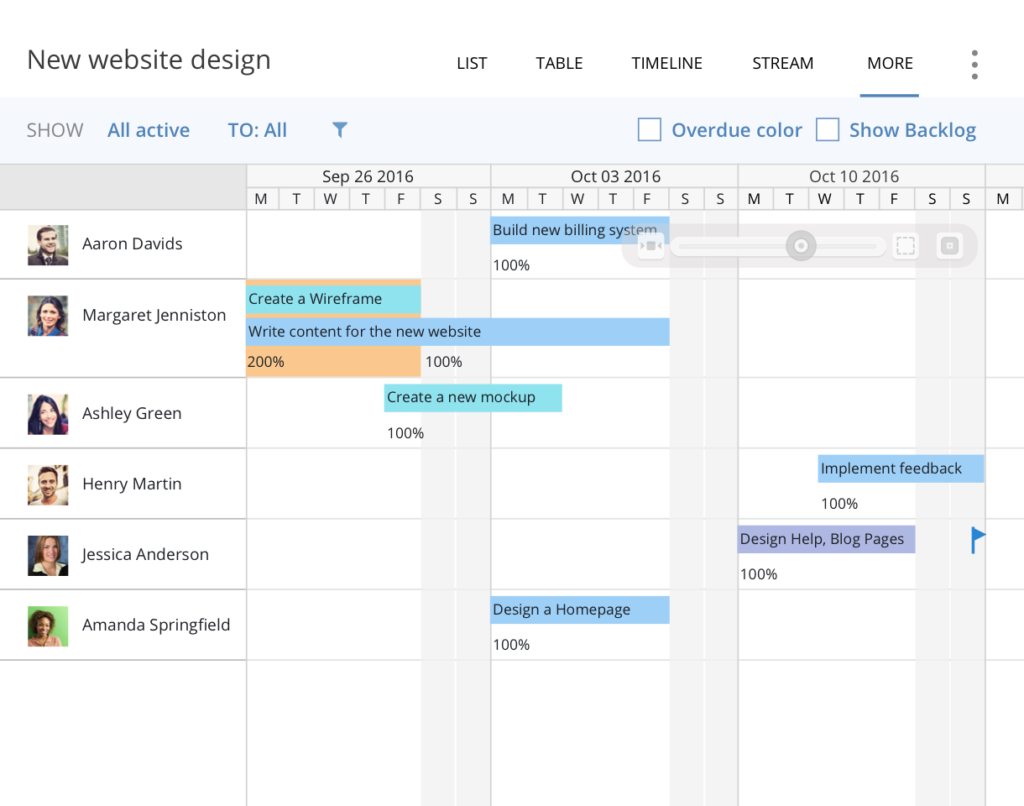 Wrike is a simple project management software that can be very useful to small teams. It's a collaboration tool that connects tasks, discussions, and users' project plan. You can set tasks to be automated and organize them in weekly and daily tasks. It is trying to have a single source of truth with resolving data silos, increasing visibility of work status, and deadlines.
Wrike Pros and Cons

PROS
● Most-recent document sharing
● Easy collaboration and status updates/notes with co-workers
● Notifications when updates are made
● Centralizing projects in one simple system

CONS
● Hard to differentiate Stories and EPIC's
● Poor customization of boards and statuses
● Struggles to add a priority to tasks
● Too many notifications, for example, for renaming tasks
● Poor search functions

"We find bugs here and there like any program, but Wrike is quick to help us troubleshoot and resolve them. Some filtering options (like custom fields) aren't enabled across all features, which can present slight limitations that need a workaround."- Review on G2
8. Bitrix24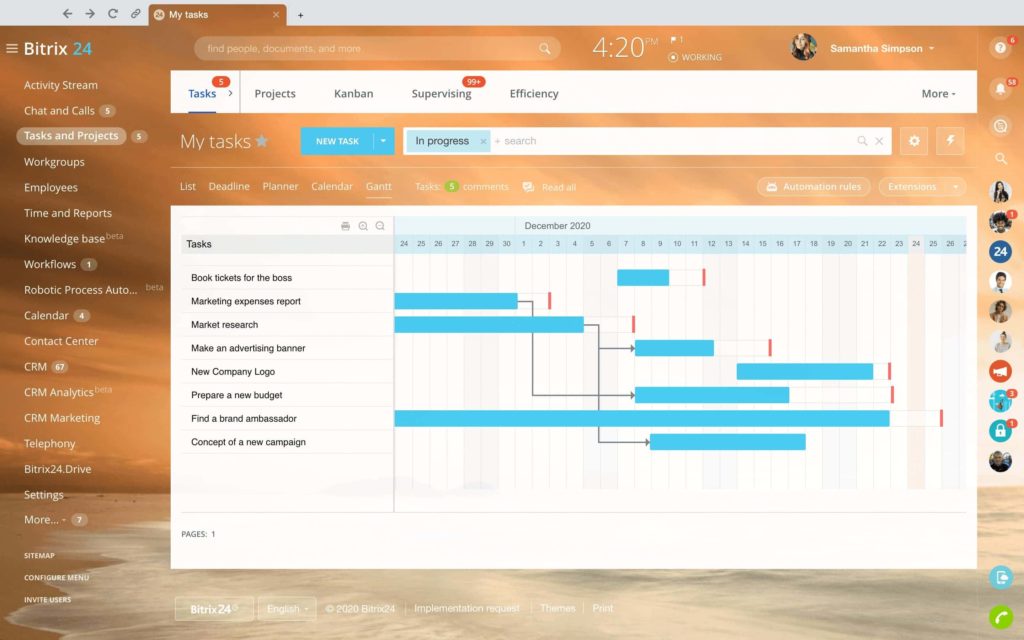 Bitrix24 is an interesting free project management tool and project management solution with kanban board, calendar, CRM, website builder, telephony, chat, analytics, and much more. Like ClickUp, they are trying to cover more niches and needs.
Bitrix24 Pros and Cons
PROS
● Ability to share files with team members
● Multi-agent contact center
● Possible to create subtasks and tasks
● You can monitor and visualize the entire sales flow
● Ability to add extranet users
● Free plan includes 12 users

CONS
● Audio conferencing doesn't work well
● It's hard to schedule Automated notifications
● Reserved resource reports are not updated live
● Poor support, setup, and refund policy
● UX is not great

"Because it has so many functions, it may become extremely complicated at times, lengthening the learning curve and necessitating a significant amount of effort to get the most out of this application. You'll also need a staff with server knowledge because you'll be in charge of data storage and processing." – G2 review
9. Teamwork: Projects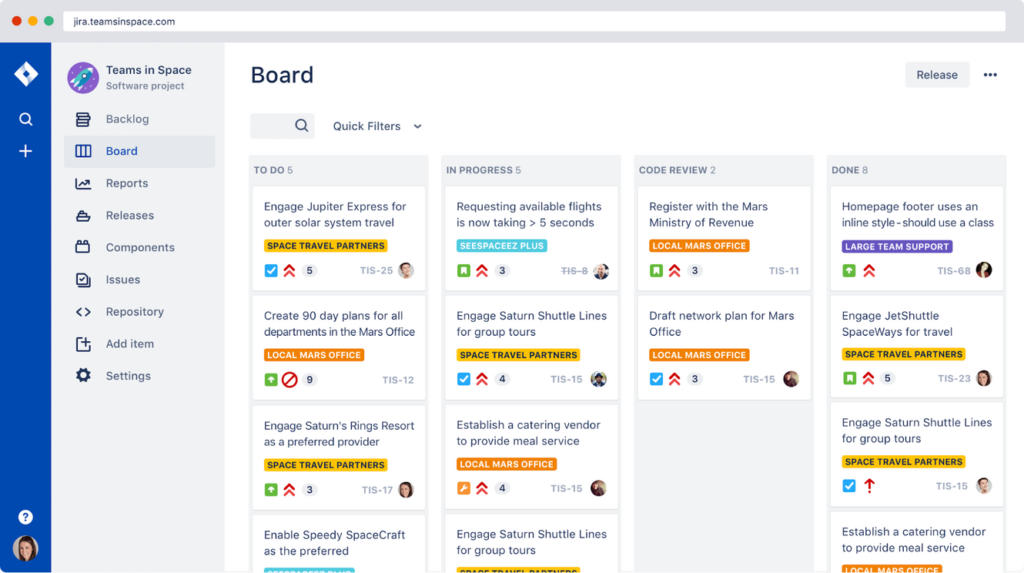 One of the software that Teamwork offers is Projects. Projects is a popular project management tool or software in Europe, often used by enterprises. This tool supports enterprise management features like single sign-on, HIPAA compliance, and premium support.

The tool gives you the features like task management, custom fields to wishlist favorites like time tracking, billing, gantt chart, and assigning cards to multiple team members. One more useful thing are templates for marketing, operations, creative, engineering, and IT teams.
Teamwork Project Pros and Cons
PROS
● Good team collaboration
● Document Storage, Mobile access
● Instant messaging
● Two projects in a free plan

CONS
● Long onboarding process
● Struggle to get reports out of the system
● No full-fledged courses about the tool
● Confusing interface

"It takes a very long time to get everything setup. There is so much to learn about the setup of the product and the free trial is not long enough to set up everything correctly from start to finish."- GetApp Review

"Teamwork does not distinguish or allow to filter for late tasks historically, which means once a task/milestone is completed it becomes impossible to tell if that task was late or on time. This makes tracking efficiency and employee performance impossible as we do not know if tasks are on time in general and where the bottleneck lie. Similarly not being able to construct dashboards and manipulate data around time, late tasks, etc." – GetApp Review
10. Jira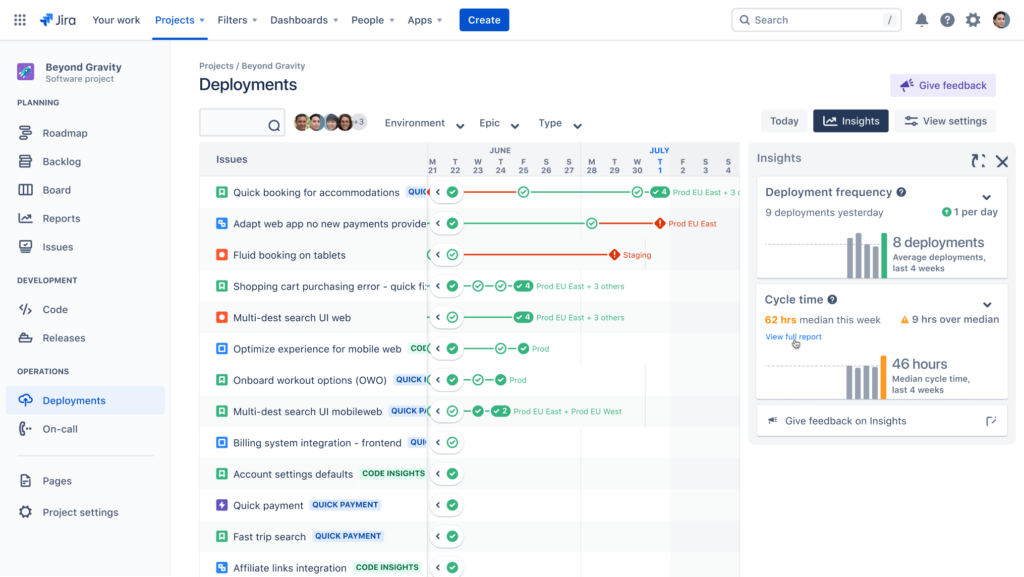 Jira is a software application mostly used for issue tracking and project management. Because of its development orientation, it is more of a software development project management tool than a general project management tool. It is widely used by agile development teams to track bugs, stories, epics, and other tasks.

🚀 Also see: Jira vs ClickUp 🚀
Jira Pros and Cons
PROS
● Ten users in free plan
● Community and marketplace extensions
● Can Break User Story into sub tasks
CONS
● Set of products is confusing
● Long loading times
● Steep Learning curve
"JIRA has a very steep learning curve, which is worth going through but could benefit from being made a little more streamlined. Additionally, the UI can be inconsistent at times (especially when it comes to all the different setting pages)"- Jira review
11. Airtable
Airtable is a table-meets-database project management tool. It combines features of Excel and Google sheets into a more intuitive design. A good thing about this tool are pre-made templates. The most benefit is probably to bring all information together and organize it better.

If you have used sheets for project management before, you would like this project management software. However, we don't recommend Google Sheets for project management.

Why?

Because it is painful to keep all information relevant and understandable for everyone in the team. There are project management tools that do a better job and feel more intuitive.

Airtable Pros and Cons
PROS
● Intuitive sheets
● Free Unlimited bases and scheduling views
● Ability to comment
● 2GB of storage Free
● Easy to configure

CONS
● Lack of task management features
● No communication features
● Poor workflow automation
"Because Airtable is fairly manual, it took a long time to send updates to projects that were quite comprehensive, such as tracking numerous social postings and post timings. My worry is that, depending on the size of the table, Airtable can sometimes take a long time to acquire a certain entry. However, there are several advantages to adopting Airtable." – G2 Review
12. TeamGantt
You enjoy looking at your project progress through a nicely-done Gantt chart? TeamGantt is a project planning tool with a Gantt chart in focus. You can plan, manage projects, schedule tasks and invite stakeholders and team members to your gantt chart.
Other than Gantt chart itself, there are also a kanban board and calendar view. An helpful feature is to export presentation-ready gantt charts and project timelines into PDFs or Excel CSV format. It can also be used for tracking individual progress against project milestones.
TeamGantt Pros and Cons
PROS
● Drag and drop feature
● Easy to assign users and tasks
● Ability to create and save templates

CONS
● One project in free plan
● Poor task management
● Hard to add multiple dependencies

"The Gantt chart feature is really good. However team Gantt also offer Kanban style view and calendar view which are not as good as the Gantt chart quality and standards." – G2 Review
13. Freedcamp
Freedcamp is a project management software with a lot of interesting features such as subtasks, task list, personal tasks, kanban board, gantt chart and more. There is also a calendar and a place for documentation (Wiki).

Wiki saves multiple versions of each document which is interesting. Similar like in JadeALM, it enables you to see changes in the documentation. However, there is no hierarchy and clear structure in the documentation like in JadeALMs editor.

It also provides a wall for social communication, along with white labeling for client spaces, invoicing, and even CRM capabilities.
FreedCamp Pros and Cons
PROS
● Password manager
● Time tracking
● Unlimited users and tasks in free plan

CONS
● Sub-task completion can be confusing
● Out-dated UI
"The learning curve. There is SO many features that figuring out how to prioritize and train on the ones you want to use can be overwhelming. I think this is a good problem to have, but it must be taken into consideration especially with larger organizations "- GetApp Review
14. Paymo
Paymo is project management and resource management tool with time-tracking, workflows, collaboration features and file proofing. You can switch views between kanban board, to-do list, spreadsheets and calendar.

Paymo lets you split tasks into subtasks and set a priority level for them. That is surely a good feature, but it is not anything new. In fact, many of the other free project management tools also have it.
Detailed Task View is a feature where you can chat in real-time with your teammates about the latest task updates. You decide who receives notifications whenever an update is posted.
PROS
● Simple time tracking
● Clear dashboard area
● Helpful Gantt charts

CONS
● Huge learning curve
● Mobile version is not intuitive
● Only one user in free plan
● No way to have clients request work via forms without external integrations
"I've been using Paymo for many years now and during that time the functionality has increased exponentially. My only dislike is that I can't keep up with all the new features." – G2 Review
15. Redbooth
Redboath is a project management and a streamline tool to help you focus on important tasks. It enables collaboration on tasks and threaded conversations. It also has the ability of HD video meetings. A new product update is that you can add single and multiple assignees to a task.
Redbooth Pros and Cons

PROS
● Good audio and video quality
● Tracking working hours
● Assigning coworkers to tasks
● Automatic Gantt charts

CONS
​​● Not very intuitive
● Poor storage of documentation
● Messy when working with multiple tasks

"Subtasks aren't available unless you have an upgraded user account (an extra $6 per person per month). Really annoying for what seems like it should be a basic, foundational feature." – G2 Review

16. Basecamp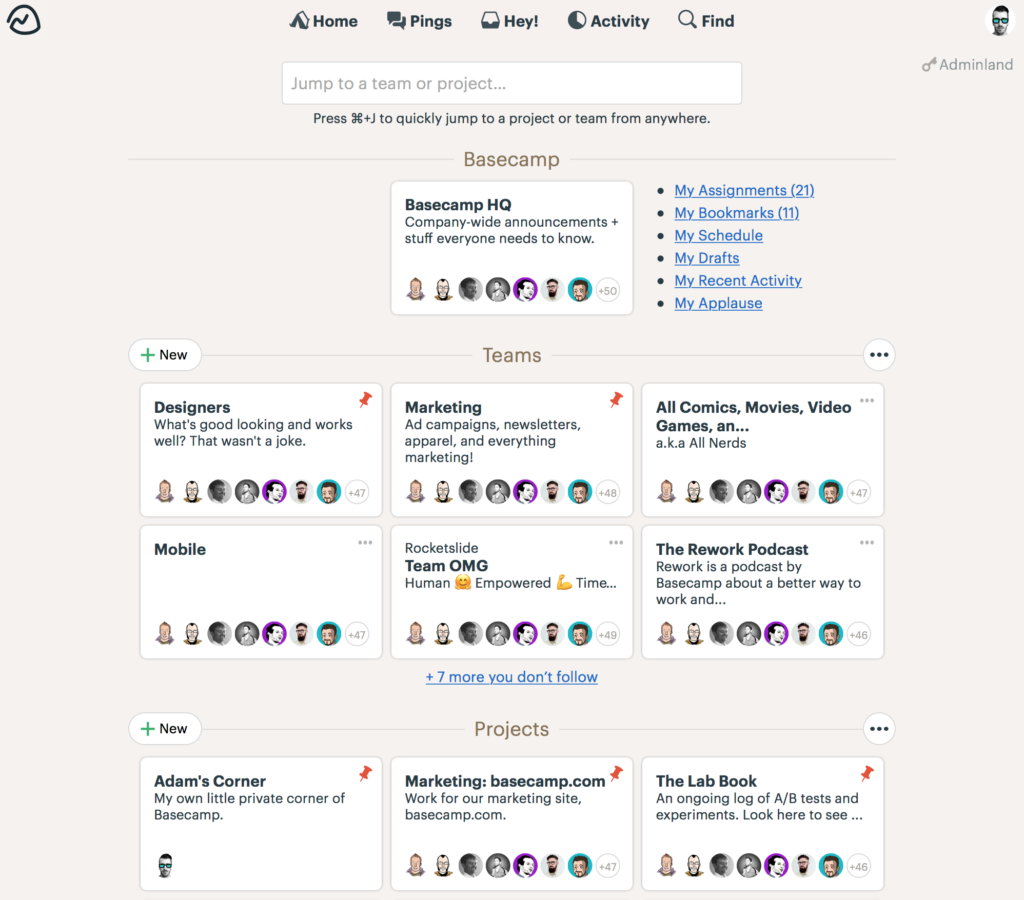 Basecamp is a simple organizing tool that offers message board, to-do lost, a feature for scheduling calls, place to store documents, chat and automatic check-ins. However, just like the other project management tools, Basecamp also does not have specific feature to structure documents and to have hierarchical overview of documentation and tasks,

In Basecamp, you can turn on and off notifications about messages within the tool. For managers, this tool helps to have a quick overview of what everyone is doing. As an individual, you can use Basecamp and see your schedule, drafts, assignments, recent activity and bookmarks.
Basecamp Pros and Cons
PROS
● 20 users in free plan
● Three projects in free plan
● Can turn off notifications
● Easy to get started

CONS
● Only 1GB storage in free plan
● Stingly free plan
● No Gantt chart
● All team members can talk to clients
●No high level views of all projects

"The user interface is what I didn't like about Basecamp. It took me a bit to get over the hurdle of figuring out where everything was. Of course, this is available in all of the tools, but I had more time to learn Basecamp because the design is rather outdated compared to the project management tools asana or monday.com. "- G2 Review
17. ActiveCollab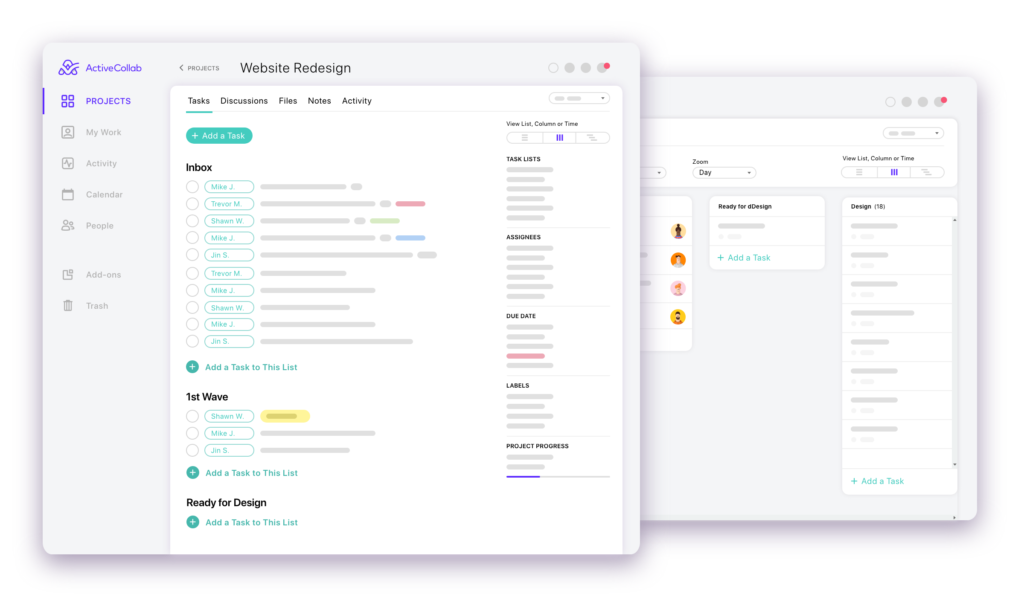 If you like a simple design, Kanban boards and intuitive UX design, ActiveCollab could be interesting free project management software for you. With ActiveCollab, you can see your project progress with Gantt chart, list and calendar view. A useful feature to mention about this tool is filtering. You can search items by category, client, label or project leader – almost the same as in JadeALM!
If you are managing more similar projects at the same time, you can move and copy tasks from one project to another. It is also possible to add colorful labels, upload files to tasks and comments, or attach them from Google Drive.
One more thing that you can do with ActiveCollab is to break down tasks into smaller actionable items. Even though it has a point of WBS (work breakdown structure), ActivecCollab does create automated work breakdown structure charts from your tasks like JadeALM.

ActiveCollab Pros and Cons
PROS
● Three members in free plan
● Projects and clients are unlimited
● Mobile and desktop app
CONS
● Many unnecessary features
● No comments in subtasks
● No task dependencies
"Our team manages all of our projects through ActiveCollab, and that includes budgeting, tasks, and time management. Without it, we'd be lost in a sea of emails and Slack messages." — Capterra Verified Review
18. Podio
Podio is a mix of project management tool and a tool that enables asynchronous communication in one app. Multiple integrations like Evernote, Zendesk, Freshbooks and others ties up your teamwork together. Outstanding point might be real human support that they claim to provide.
Podio Pros and Cons
PROS
● Five users in free plan
● Unlimited workspaces in free plan
● Maintains client contact information

CONS
● No automations in free plan
● Difficult to remove someone from an ongoing project
● UX could be more modern
"Reliable communication with the team through the chat function. Good personal task management and also knowledge management. Even though we stored our files in a cloud service, we 'indexed' and sorted our knowledge through Podio." — Capterra
19. Hitask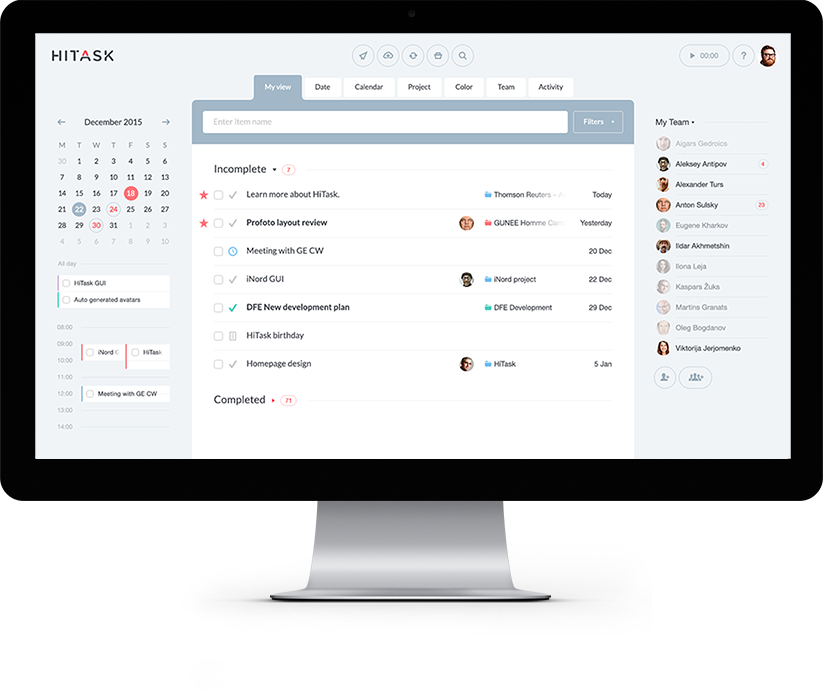 Do you need document storage, shared calendar and time tracking? You also want to choose whom to give permissions to see specific tasks and whom not? Hitask is a free project management software that has all of the mentioned.

However, in the free plan there is no sharing.

HiTask Pros and Cons
PROS
● Tasks and projects in free plan are unlimited
● Five users in free plan
● Intuitive to use
CONS
● 0,5 GB of space in free plan
"This product is very easy to use, but the user interface is not very intuitive. The pricing is fair, considering what you will get in return. If you plan to use this for a personal reason, then this tool may be sufficient." – Hitask Capterra Review
20. Zenkit
Zenkit is an interesting free project management software with many features and templates. This project management tool has features like Gantt chart, notes and wiki, to do list, forms and surveys together with messaging capabilities. You can also integrate it with Google Calendar and Zapier.
Feature that drags attention in Zenkit is hypernotes. These are modern-looking lists of pages where you can write your requirements. Interesting about them is that you can see a net of how all requirements are connected. It is good that more project management tools are recognizing the importance of organizing requirements structurally. However, work structure and hierarchical order looks way simpler and more intuitive in JadeALM.
Zenkit Pros and Cons
PROS
● Unlimited collections
● 3 GB of storage in free plan
● Up to 5 team members in free plan
● Up to 5 teams in the free plan
CONS
App is sometimes slow
Problems with linking email to cards as in other CRMS tools
"The mind map representation is a bit different of what one's used to find in mind mapping-related software, but this seems to be mostly due to web components limitations." – Capterra Review
21. Toggl Plan
If you are looking for a free project management tool, consider Toggl Plan. It is one of free project management software that is very easy to use and suitable for small teams. Task card in Toggl Plan has a clean layout where you can hide or show tasks you want.
Time tracking is not available in the free plan. Paid plan starts at $8 per user per month!
Toggl Plan Pros and Cons
PROS
● Up to five users in free plan
● Unlimited tasks in free plan
● Easy to create teams
● Manually schedule time or timer
CONS
● No time tracking in free plan
● Poor hierarchy within projects
● Adding new clients/projects is a little cumbersome
●No dependencies tracking
"Sadly it has a weird integration with Toggl Tracker (even it works better with Trello). You can't see directly your Toggl Tracker clients and related them with a plan. Also when you go to your account, you can't back to the tool (had to click back button several times on the browser) With this small fixes, would be best tool." – GetApp Review
22. Zoho Projects
Zoho Projects is a free project management software by Zoho that helps you to track work and collaborate with team members. You can assign work, manage resources, organize work in Gantt charts and customize layouts, statuses and workflows.
There are features for management and project administration, chats, forums, and documents. Documents look like Google Docs, it's a place where you can import a document. However, it doesn't have integration with Google Docs and Gmail.

Like in other project management tools, you can store pages and documents, but the tool itself does not organize them. So when you want to find some specific document, you will need to spend some time. Or, like in Jira Administration – have a person whose job is to keep administration of project changes updated.
Check how JadeALM solved the structure od documentation.
Zoho Projects Pros and Cons
PROS
● Time tracking
● Multiple views available
● Drag and drop interface
● Customizable reports
● 10 users in free plan
● 2 projects in free plan
CONS
● 10MB file storage in free plan
● Unusual resource management view
● Not very intuitive
● Poor mobile version
● Poor support and training features
● No integration with Google Docs
Well, in my opinion, this free project management tool has two things to dislike: First, I found the user interface is a little complex to use. Due to so many features available in a single dashboard, we often miss crucial points attached to the task.
It is a bit heavy software which requires a large bandwidth and internet. So if your internet isn't stable, it may sometimes lag and take extra time to load. I generally use Zoho connect whenever this happens to me. – G2 Review
23. Yodiz
One more project management tool we are going to see is Yodiz. This software aims to make project planning and project tracking simpler. Analytics in Yodiz help to understand and forecast upcoming tasks. You can integrate it with Slack, GitHub and calendar apps like Google Calendar.
Yodiz Pros and Cons
PROS
Easy to use
Unlimited projects in free plan
CONS
No Gantt chart in free plan
Poor live support
"Help documentation is basic – Comparatively Fewer integrations, but with Zapier integration – now it is possible to connect hundreds of applications."— Capterra Yodiz Review
24. Todoist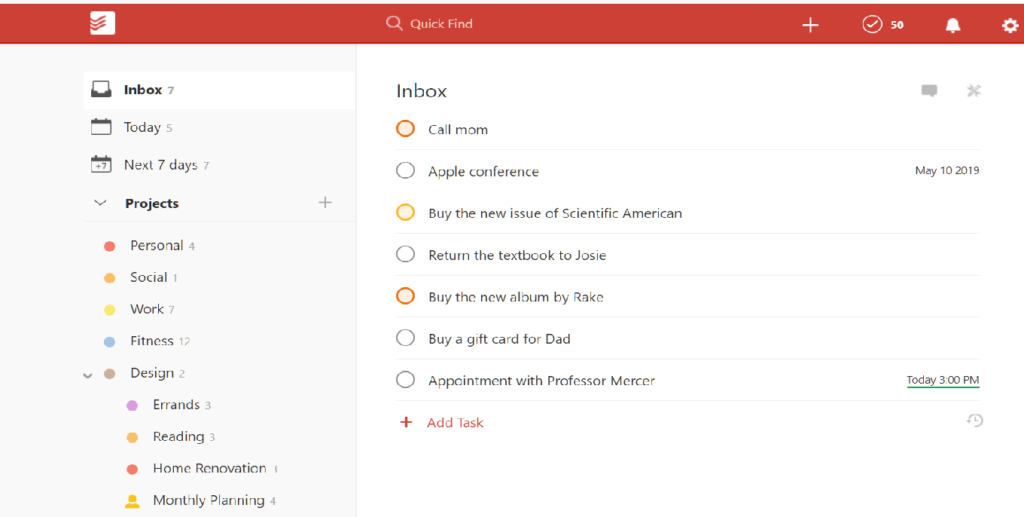 Creative name comes with a creative solution. Todoist is a free project management software and solution that enables you to capture ideas on your phone and sends you reminders about them later. Although this app can be helpful with project management, it is primarily made for personal task management. In case you want to have the organization of your whole life in one app, this app is the thing for you. 😄

Since we are all about hierarchy, clarity and good structure of tasks, Todoist doesn't offer project structure like JadeALM does. What Todoist offers is a feature to set priority by levels up to 4. Not exactly the same thing, but it can help with personal tasks management.

Drag and drop option in the Kanban board is cool too. You can share your projects with others, add comments, and sort tasks alphabetically, by date and priority.

Todoist Pros and Cons
PROS
● Intuitive and simple to use
● Many useful features
● 80 Active projects in free plan
● Up to five people per project in free plan

CONS
● No real-time collaboration features
● Sub-tasks & sub-projects
● Possible to set task priorities (four levels)
"Well, Todoist is heading in a good direction, and there is not so much to dislike. But, sometimes rescheduling a task becomes a hectic process, and there must be a feature for an option to postpone the task for later." – G2 Review
25. Kissflow Project
Kissflow is a free collaborative project management software little bit different than other tools.
It also has a kanban board to divide tasks in columns, lists of items to do, custom forms, notifications, activity feed and others. You can create subtasks under specific tasks, set deadlines and assign them to someone. Like in some other project management tools, you can mention other team members in comments, posts, and task cards.
Kissflow Project Pros and Cons
PROS
● 50 GB storage in free plan
● Simple activity log in free time
● Kanban, List and Matrix view in free plan
CONS
● Capability to add, change and delete master's data through a process
● Frequent bugs
● Poor mobile app
"It was a great tool. We built our entire set of business process controls using it. There was a steep learning curve and a few limitations that we had to work round but over all it worked." – GetApp Review
26. Kanban Flow
You love kanban boards but something about them decreases your productivity?

KanbanFlow is a free lean project management software that helps you to improve your productivity by limiting the number of tasks inside columns of a kanban board. That makes you finish tasks instead of creating new ones.

Other than Kanban board, there is also a Time tracking feature, analytics and reporting, together with integrations like Slack, Gmail, Google Calendar and others.
Kanban Flow Pros and Cons
PROS
● Clear UX design
● Collaborate with others is easy
● Automate/integrate with other applications using Zapier
CONS
● Creating new tasks is not intuitive
● Poor drag and drop feature
● Not much space for documentation

"Easy to use task system Capable permission and administration tools Nice color coding, allows to mark importance, or differences between tasks. Outdated UI makes administrating the tasks a bit of a pain. There are certainly better alternatives on the market"- KanbanFlow Review

27. nTask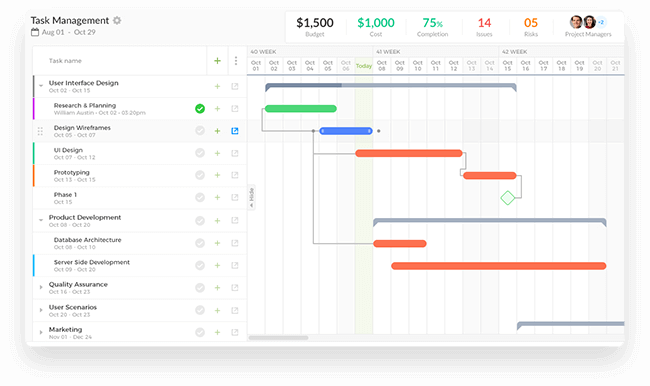 One more free project management software that enables your team to collaborate is nTask. With nTask, you can plan the project, track budgeting and financial summary, set milestones and allocate resources. There is also a kanban feature with customizable statuses, pre-built templates and ability to link projects and assigns.
nTask Pros and Cons
PROS
● Multiple assignees
● Forever free plan

CONS
● Lack of customization
● Bad experiences with customer service
"This is easy to use tool with a very intuitive design that allows you to very quickly find your way around. From all the standard features I particularly liked the risk management feature — risk matrix — something that oftentimes gets neglected. " – nTask Review
28. Redmine
Free project management tool Redmine is a lightweight project management tool with issue tracking, wiki, Gantt charts, calendars, document/file storage and more.
Redmine Pros and Cons
PROS
● Internal Wiki
● Communication between multiple teams
● Historical record of changes
CONS
● UX design is outdated
● Not for agile teams
● There is no scrum
● No assigning to certain people
"Redmind is a very nice tool for Project management as well as issues tracking, I liked it's issues tracking very helpful, you can assign ticket for multiple issues and can assign to respective Owner." – G2 Review
Other non free project management software and tools
Final Notes
Woah, that were 79 project management software mentioned!

Software project management has many challenges by itself, and choosing the right project management tool and implementing it makes it even harder.
Your chosen free project management software should be able to do the job. At the same time your whole team should be able to get on board and use its advantages.
The highlight of all of these project management tools is that they have documentation like in google docs, or checklists with certain features like assigning people, due dates etc.

All of that is helpful, but not helpful enough when it comes to multiple projects, interdisciplinary teams, changes in projects, changes in requirements. But when you need to look for a previous version of a document, see the history of changes or simplify, just find some information quickly.
Whether you want to Assign Tasks, create Goals, Time Tracking, use Automations, the possibilities are endless.

Sound like a sweet deal for zero euros?

Then get JadeALM free today because you deserve efficient, easy and free project management software and tools that doesn't make you slower than before.